Charmhigh Chm-T36va for asm chip mounter for PCB Assembly
Machine description:
(1) PCB clamping area: fixing the PCB, let PCB close to left, top spring should be compacted.
(2) Up camera: Used for calibrating the components position, angle, so as to improve placement accuracy.
(3) IC material stack: used for place the big IC.
(4) Emergency stop switch: Emergency stop after press down, machine normal work when clockwise rotation and bounce.
(5) IC tray area: Used for fixing IC tray.
(6) Nozzle & Pull needle: Nozzle used for absorbing materials and mount on PCB, pull needle used for pull the material go ahead.
(7) Down camera: Used for observing and location, and PCB MARK auto adjust.
(8) Ordinary material stack : Place tape packaging materials.
(9) Belt receiving wheel : Used for collecting film.
(10)Tape placing area : Used for placing tape.
CHM-T36VA parameters
Item

Specification

Content

Basic parameter

Air pressure

0.4Mpa(the built-in pump)

Vacuity degree

-92KPa (2pcs,build-in, mute type)

Power

250W

Power supply

AC220V/110V

Net weight

65KG

Gross Weight

76KG

Mounting system

Placement heads

2pcs

Precision

±0.025mm

Angle

360°

Speed

4000cph (vision off); 2500cph (vision on)

Nozzle type

JUKI

Components

RC(0402,0603,0805,1206etc)

LED 0603,0805,3014,5050etc

Chip(SOT,SOP,QFN,BGAetc)

PCB

Min Size

10mm*10mm

Max Size

355mm*355mm

Thickness

≤2mm

Tape Feeder

8mm

22pcs

12mm

4pcs

16mm

2pcs

24mm

1pcs

Front IC tray

14pcs

user-defined IC tray

1pcs

X/Y/Z axis

X/Y axis moving range

420mm*460mm

Z axis moving range

15mm

Z axis rotation angle

0~360°

Control system

Operational software

Windows

Compatible file format

.

CSV format

PC

Need a external PC

User provided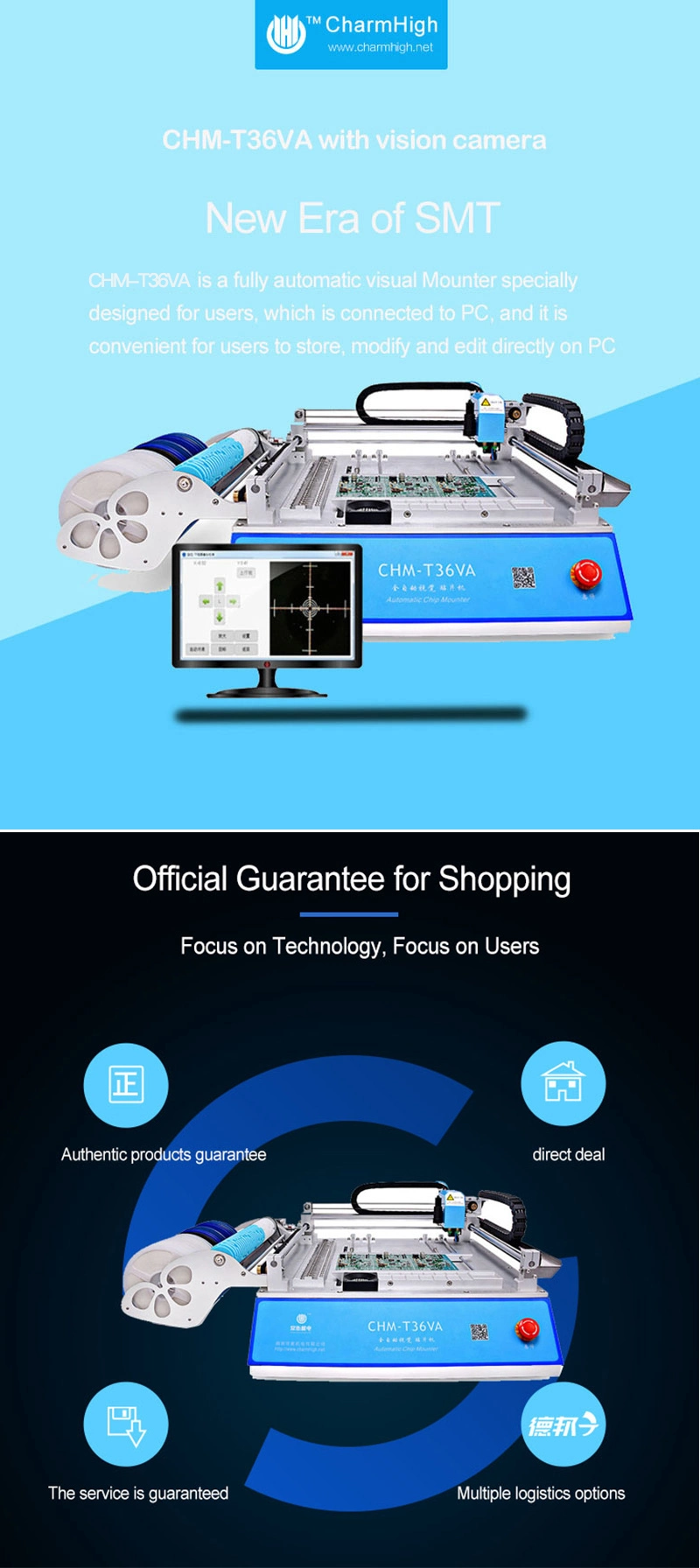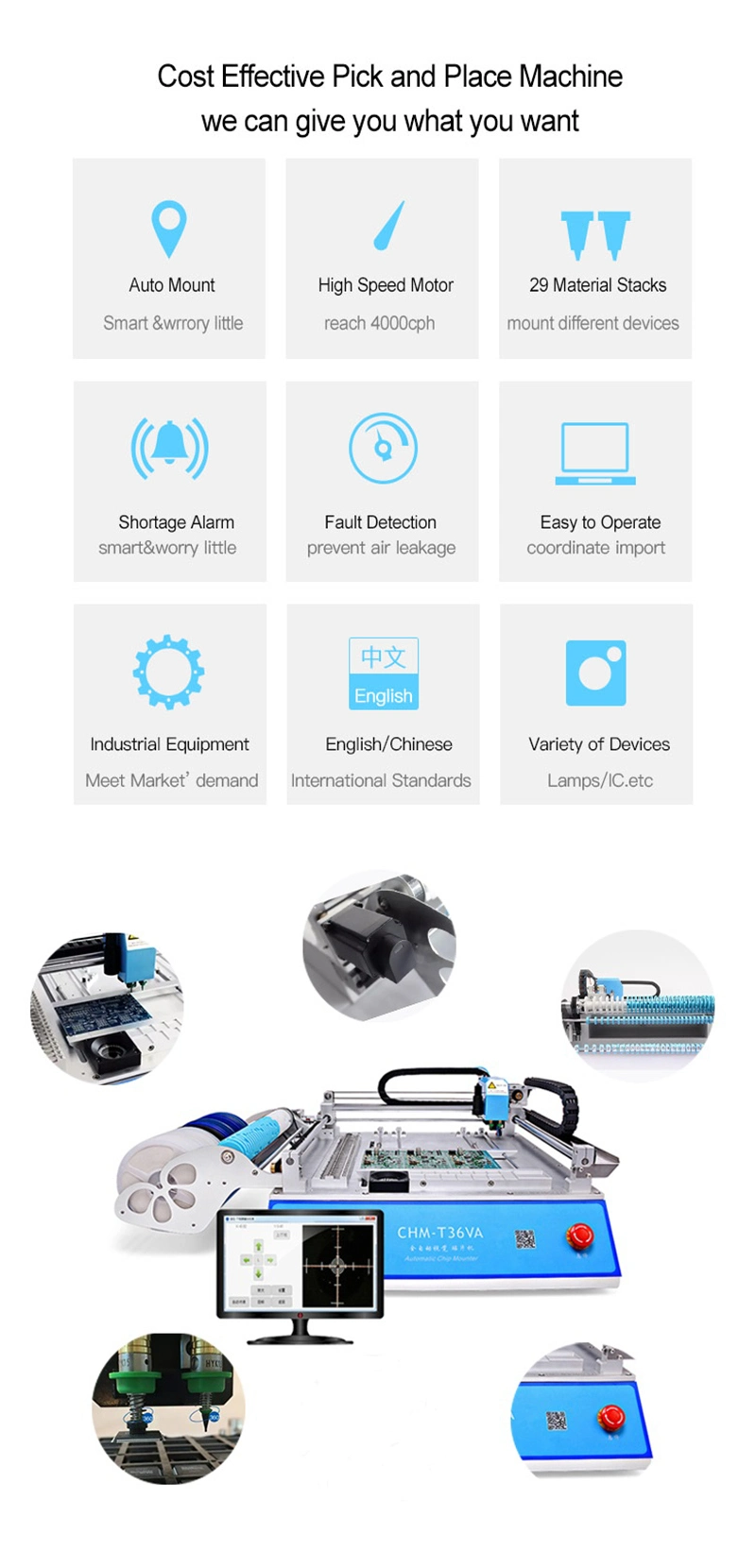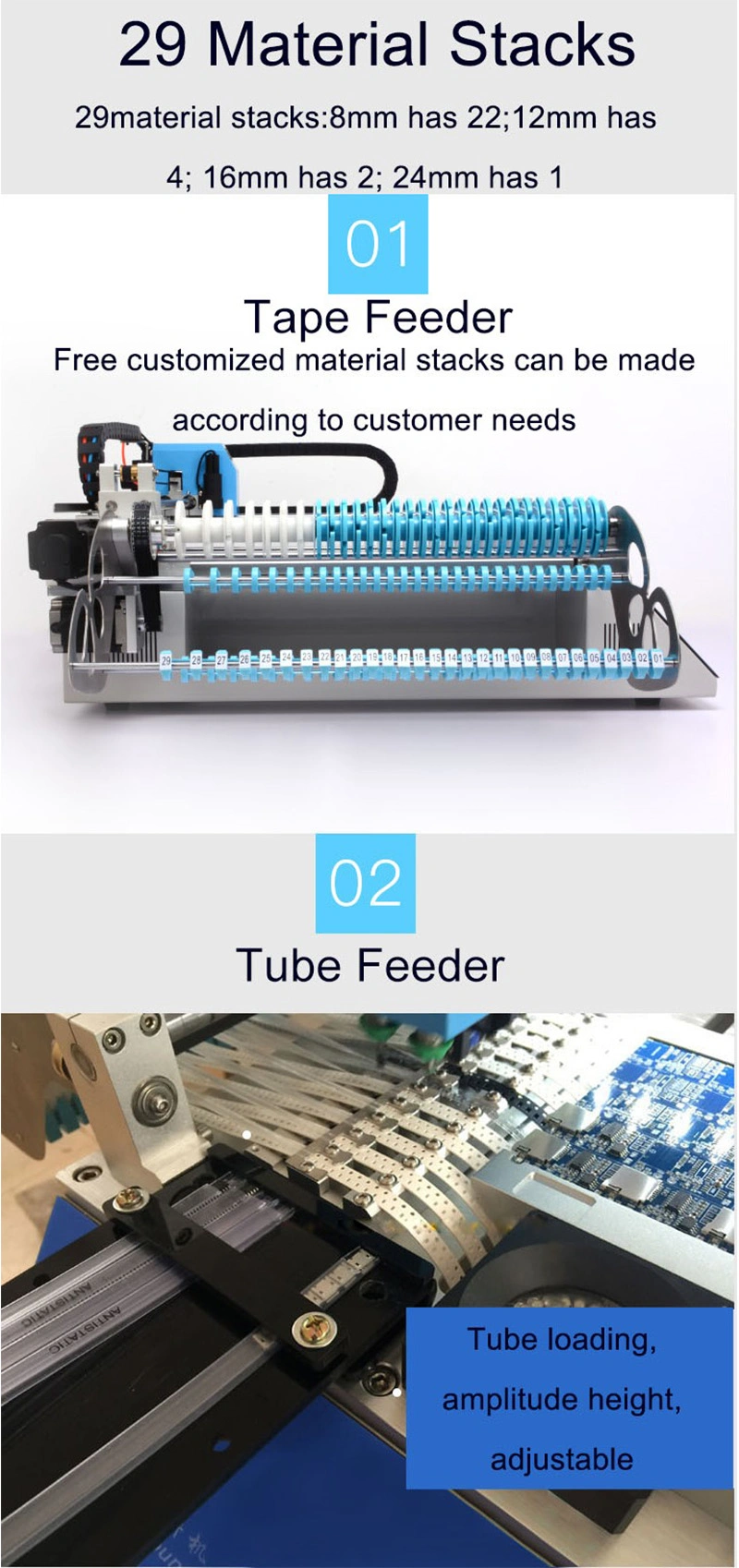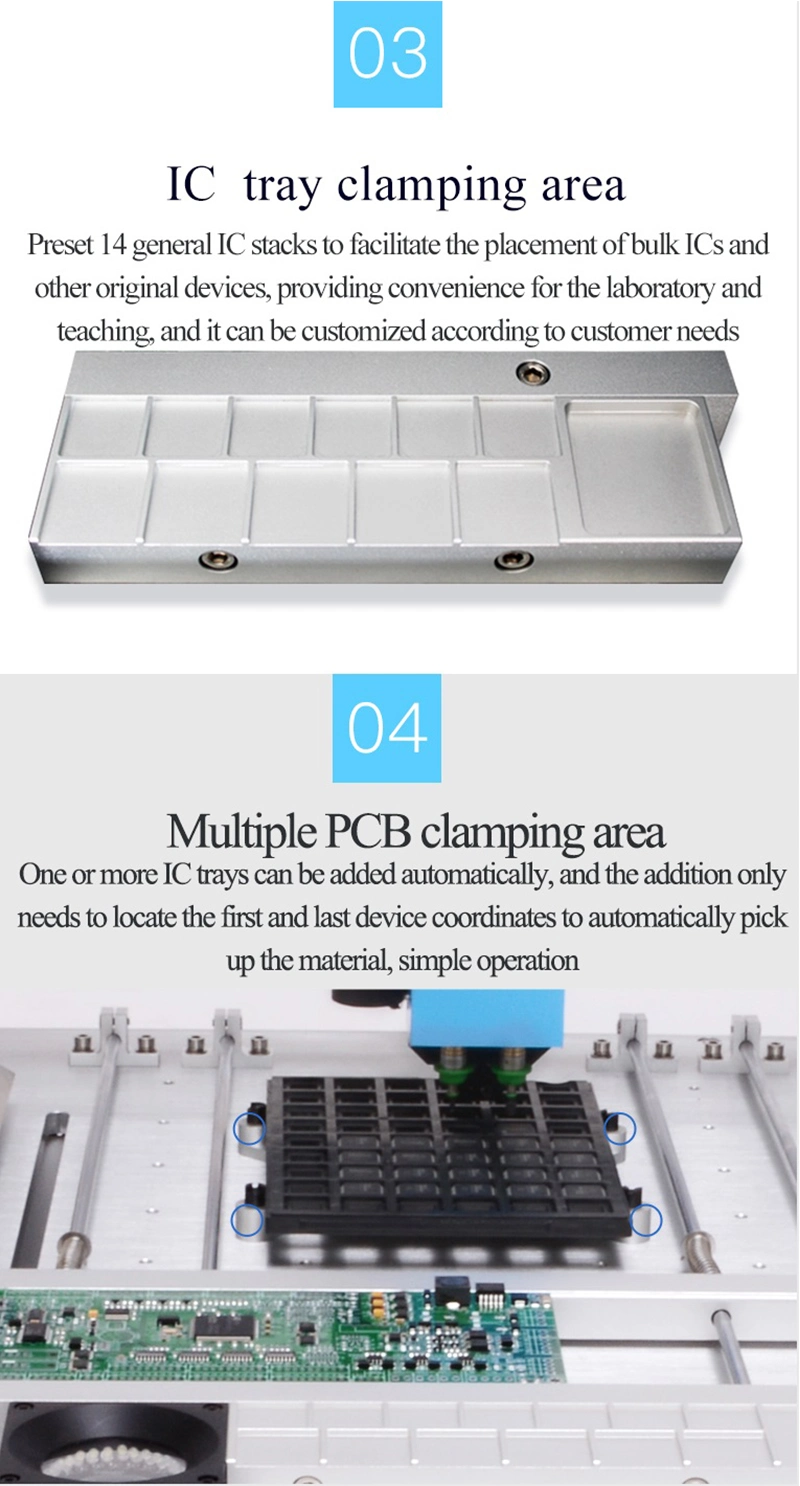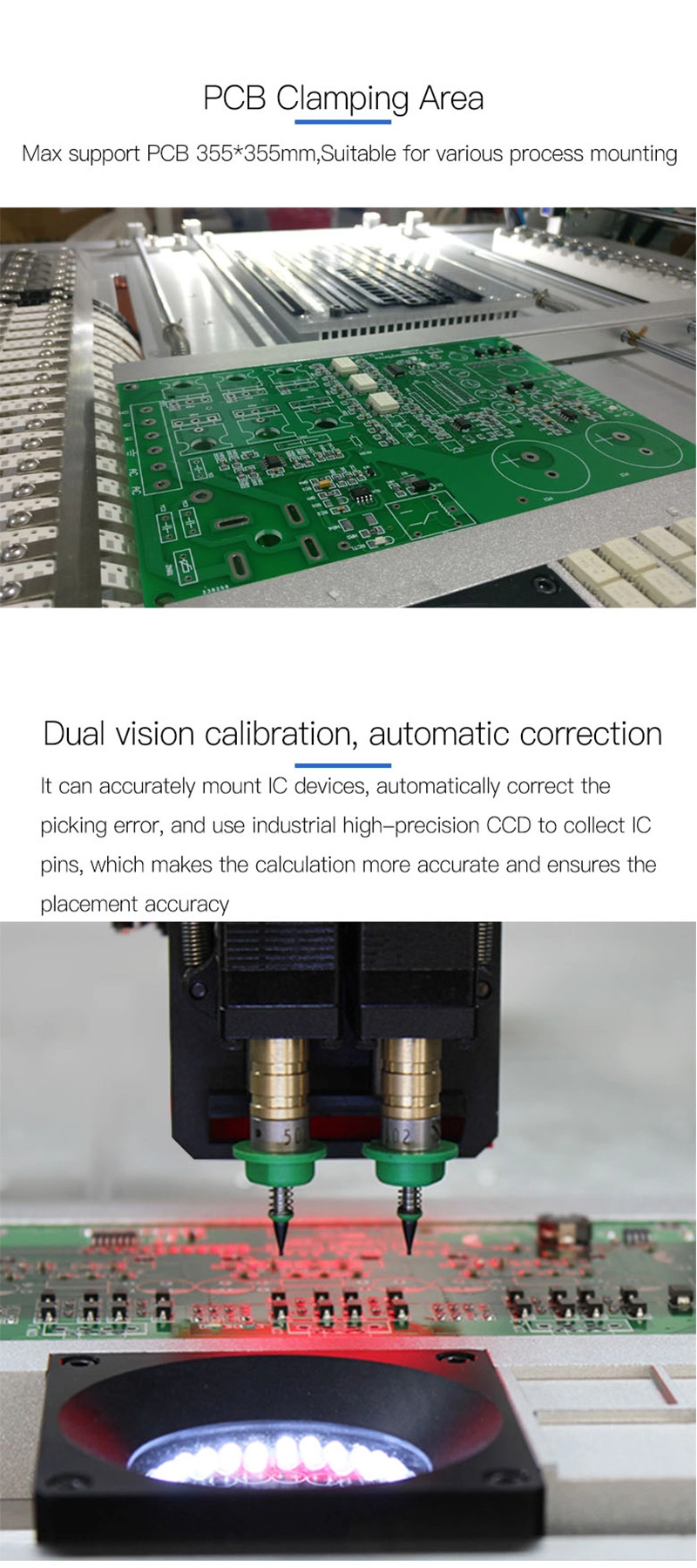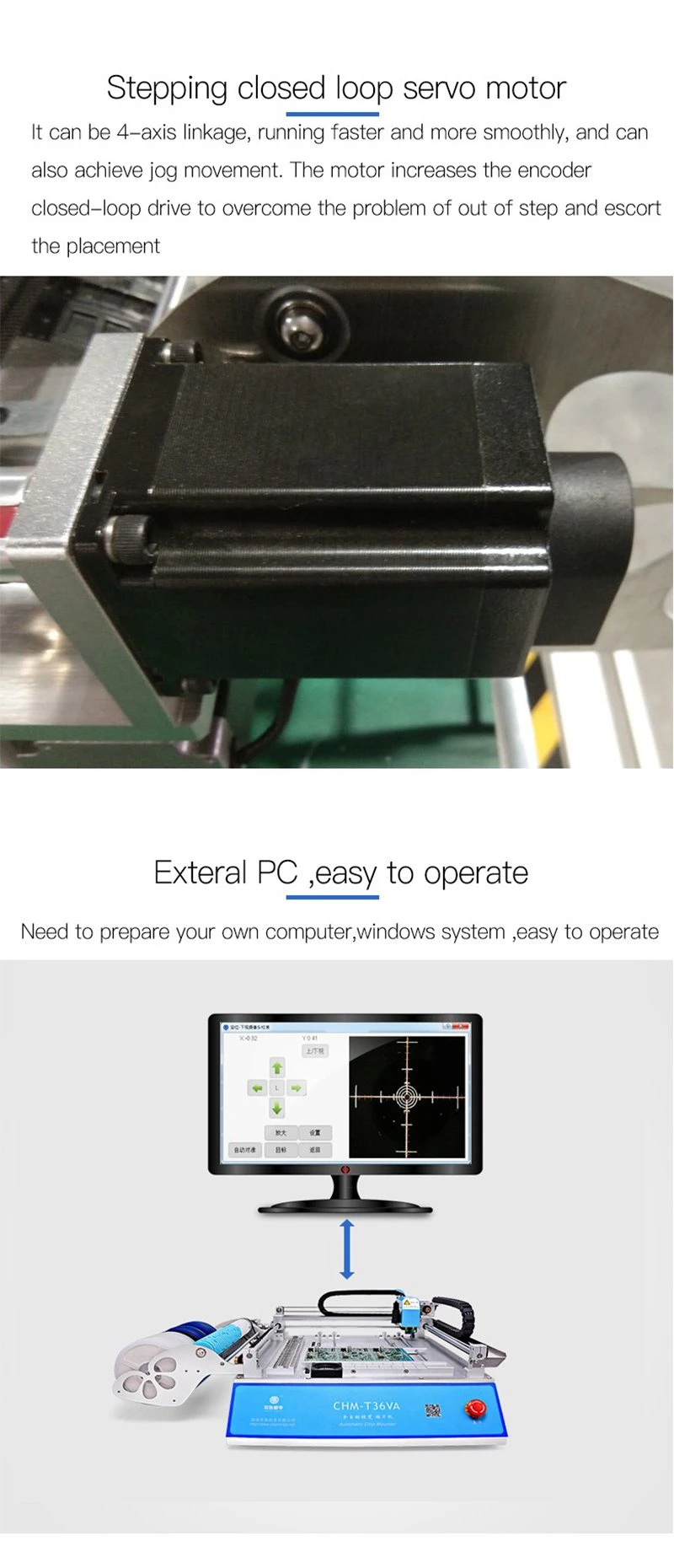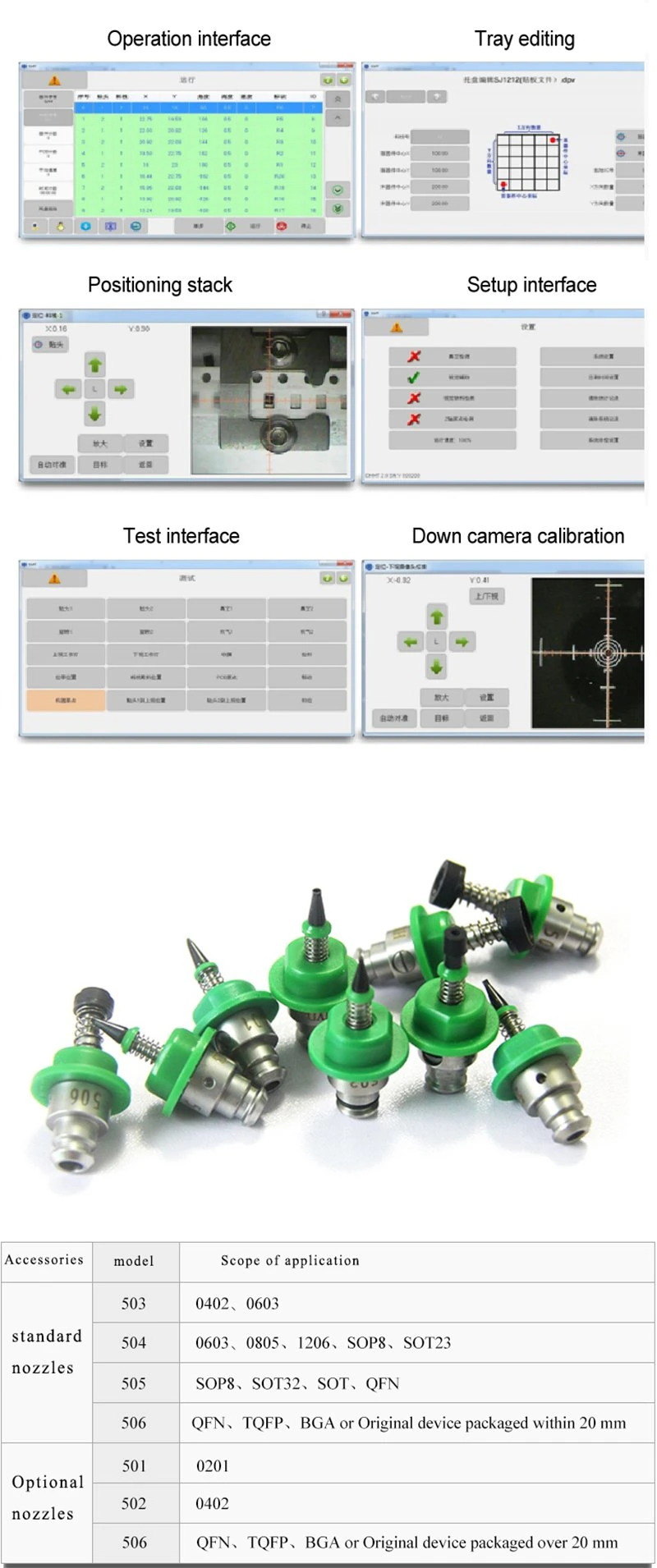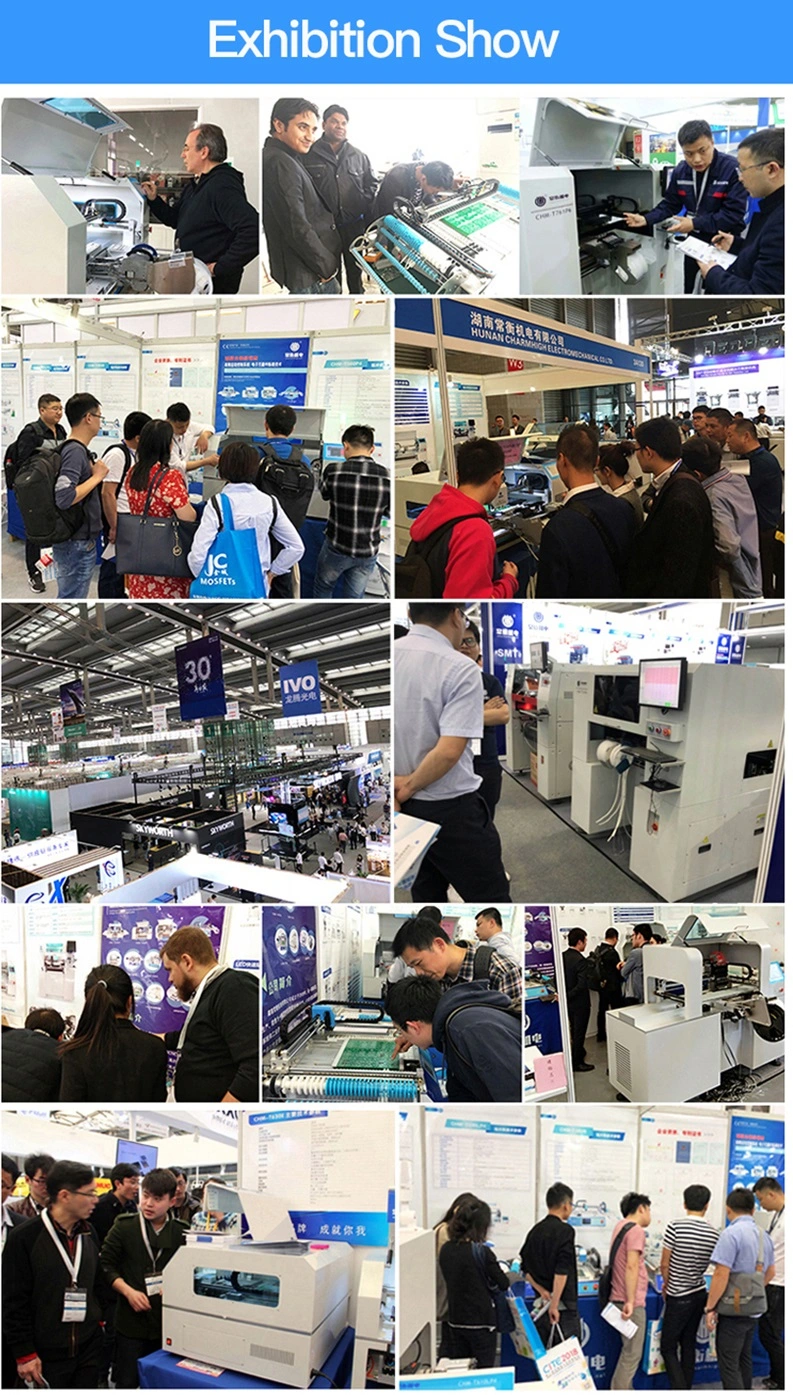 Our Services
This SMT machine will be tested well before ship out.
Tools and manuals are complete included in the package.
Each machine 100% test well before ship out.
The complete machine has a warranty period of 1 year from the time of purchase and lifelong service.
Support as well as a long term factory price supply.
We provide online Q/A and troubleshooting support and technical advice service.
Provide one to one after-sale service.