JAGUAR Lead Free Hot Air Reflow Oven F8
F Series Lead-free Hot Air Reflow Oven, with it's smart PC+PLC system control, international advanced hot air technology, energy saving and easy maintenance design, is becoming JAGUAR's best selling series, which is widely used in Telecom., Home Appliances, Multimedia, Power Supply & etc….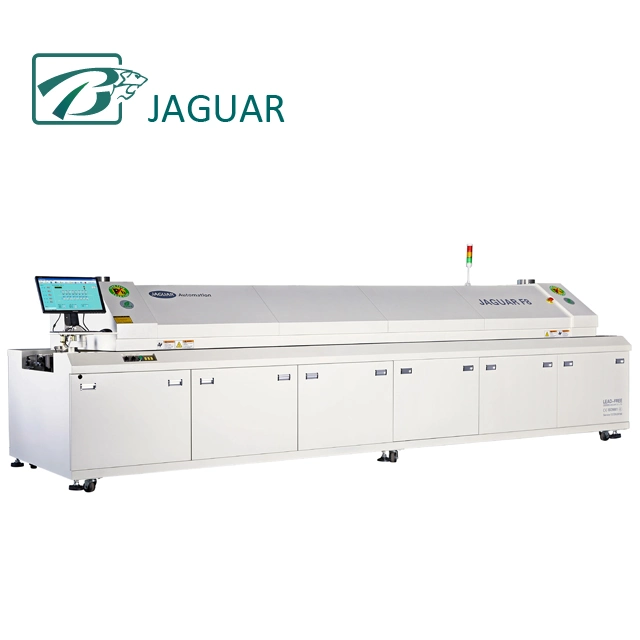 UP 8, DOWN 8
Specification:
Model

Jaguar F8

GENERAL

Dimension(L*W*H)

5300*1320*1550mm

weight

Approx. 1850KG/1950KG

number of heating zones

Up8 /Bottom8

length of heating zones

3121mm

number of cooling zones

up2(cool air conversion)

exhaust volume

10m³/min ×2 Exhausts

Conveyor system

rails structure

subsection integrated type

Max. width of PCB

420mm(option 460mm)

range of rail width

50-420mm(option 50-460mm)

components clearance

top 30mm/bottom 25mm

conveyor direction

L-R(Option R-L)

fixed rails side

Front Rail Fixed(Option: Rear Rail Fixed)

PCB transmission mode

Air-Reflow=chain+mesh,
N2-Reflow=Chain+mesh(option)

conveyor height

900±20mm

conveyor speed range

300-2000mm/min

auto/manual lubrication

standard

controlling system

Electric supply

3 phase 380V 50/60 Hz(3 phase 220 V 50/60 Hz)

starting power

approx 40KW/42KW

normal power consumption

approx 7.5KW/8KW

warming time

approx 20 mins

temp. setting range

room temp. -300ºC

temp. control method

PID Close Loop Control+SSR Driving

temp. control precision

±1ºC

temp. deviation on PCB

±2ºC(by Jaguar Board Test Standard)

nozzle plate

aluminilum alloy plate

data storage

process data and status storage(80GB)

abnormal alram

abnormal temp. (extra-high/extra-low temp. )

board dropped alarm

Tower light: yellow-warming, green-normal, red-abnormal

cooling system

cooling method

Air Oven: Forced Air. Nitrogen Oven: Water Chiller
Product Features:
1. The brand computer + Siemens PLC intelligent control system, high precision temperature control is ± 1-2 ºC (if the computer crash accident, and can realize off-line work, do not affect production) and to ensure that the control system is stable and reliable;
2. Windows operating interface, powerful, simple operation,
3. On the cylinder body open automatic lifting machinery, ensure safe and reliable;
4. Equipped with mesh belt tensioning device, transport smoothly and no shaking, deformation, ensure smooth PCB transport; Synchronous guide transmission mechanism (and automatic SMT machine online connection), ensure that guide adjustable wide precision and high service life;
5. Automatic control lubrication system, through the set come on time and fuel charge, automatic lubrication transmission chain;
ºC6. All heating zone all by computer PID control (upper temperature zone and lower temperature zone implementation independent temperature control, can divide temperature area alone. Can open division heating, in order to reduce starting power);
7. Net/chain transmission by computer to carry out the whole closed loop control, can meet different kinds of PCB production at the same time
8. With fault sound and light alarm function;
9. With leakage protector, ensure that the operating personnel and control system security;
10. The built-in UPS and automatic delay shutdown system to guarantee the PCB and return welder in power or overheat not damaged;
11. The German ERSA world leading microcirculation heating mode, and the upper and lower independent air microcirculation system, temperature uniformity and thermal compensation high efficiency, high efficient supercharged accelerated air duct, greatly improve the circulating hot air flow, temperature quickly (about twenty minutes), thermal compensation for high efficiency, high temperature welding and curing;
12. The upper and lower every temperature zone with independent temperature inductive sensor, real-time monitoring and compensation every temperature zone temperature balance;
13. Have password administration of the operating system, to prevent the irrelevant personnel changes to the process parameters, operation records management traceability process parameters change process, improve the management convenient. For storing user existing temperature speed setting and Settings of the temperature curve, and can be used for all data and curve printing;
14. Integrated control window, the computer switch, test curve, print curve and data transmission are easily operation, humanized design. Equipped with three-channel temperature curve online testing system, may at any time to check welding objects by the actual temperature curve (without the other match temperature curve tester);
15. From international technology quick cooling system, use a magnifying glass type efficient rapid cooling, cooling speed can reach 3.5 ~ 6 ºC / SEC, management is very convenient; The outer forced cooling device, ensure that spot crystal effect (Option selected items, the standard configuration for forced natural air cooling).

About Us:
Shenzhen Jaguar Automation Equipment Co., Ltd. is a professional Reflow Oven and Wave Soldering Manufacturer in Shenzhen, China. We focus on SMT and THT Soldering technology for more than 10 years, and our engineers have more than 20 years experience.
We are certified National High-tech Enterprise since 2017, integrated R&D, manufacture, service, trade, all our products have CE certification, our products are widely recognized at our domestic market as well as oversea market.
Our goal is to provide customers with the best service possible and to produce excellent quality products that will meet or exceed your expectations.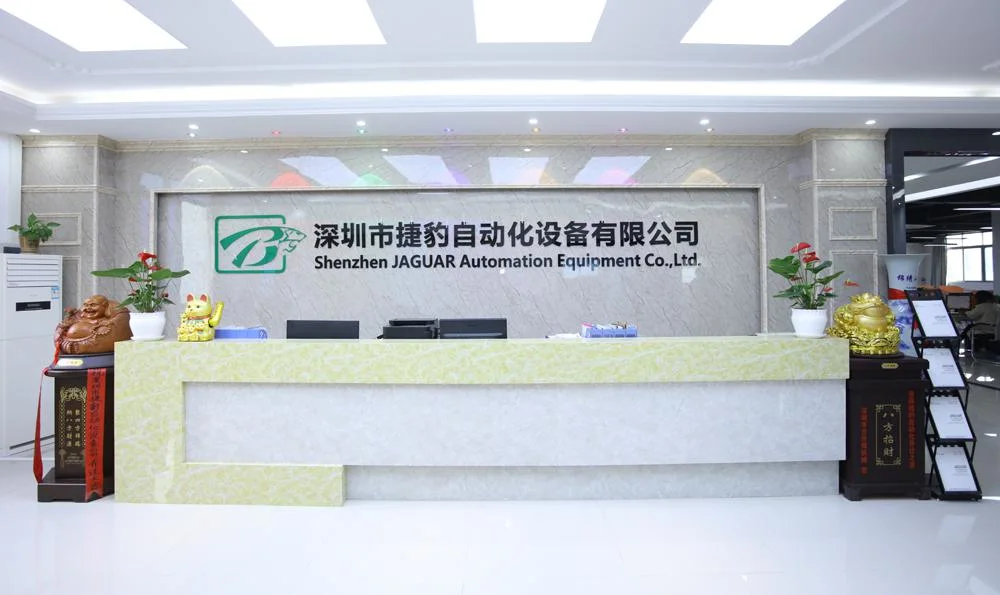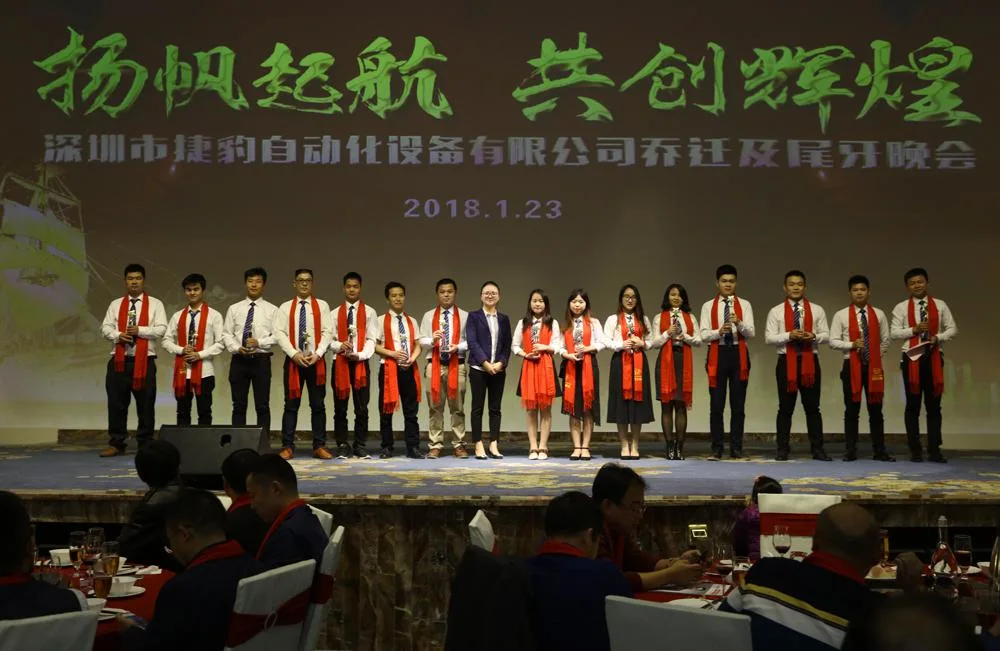 Our Factory:
More than 6000 square meters production plant.
More than 20 years experience in SMT automation equipment manufacturing. More than 50 peoples production team, among them
36 mechanical assembly technicians
12 electrical engineers
4 professional QC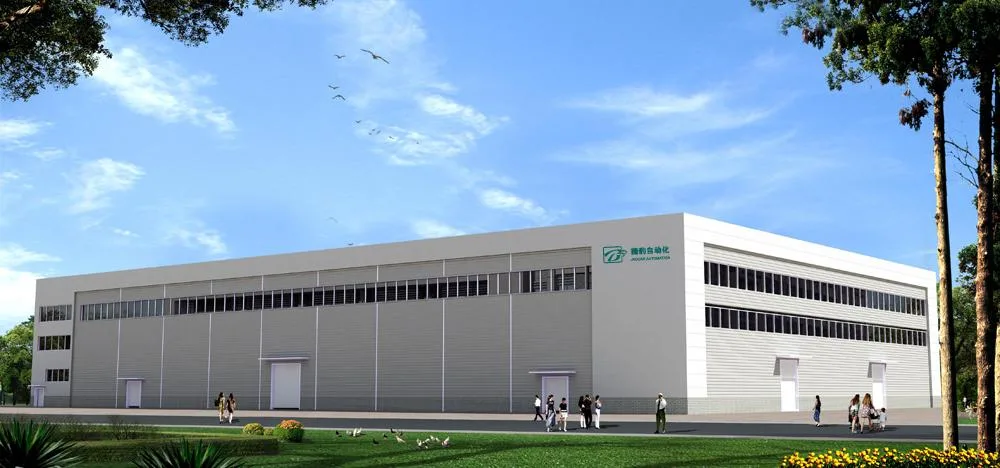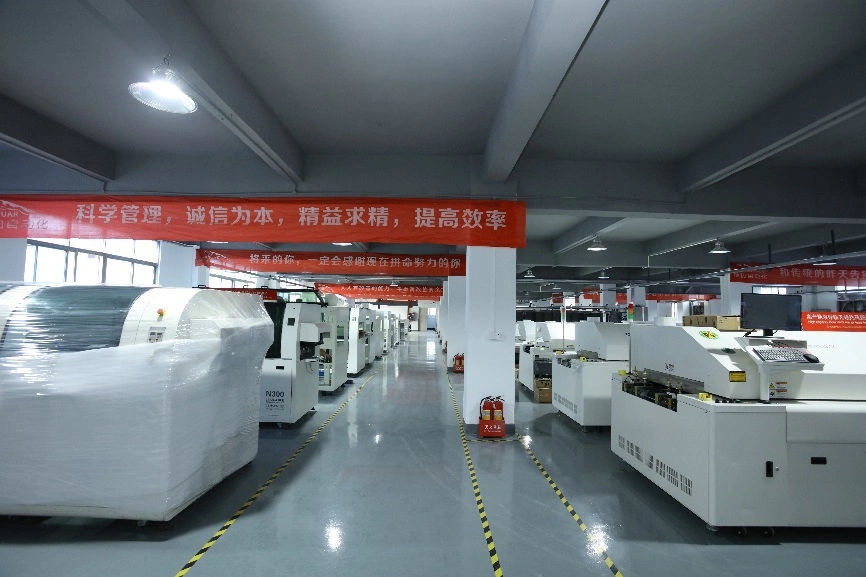 Successful Experience:
JAGUAR's customer in 35 countries around the world
1. We have been helping customers to build a lot of new factories around the world.
2. Training more than 600 experts and technician for customers.
3. Became the most reliable Chinese partner for you.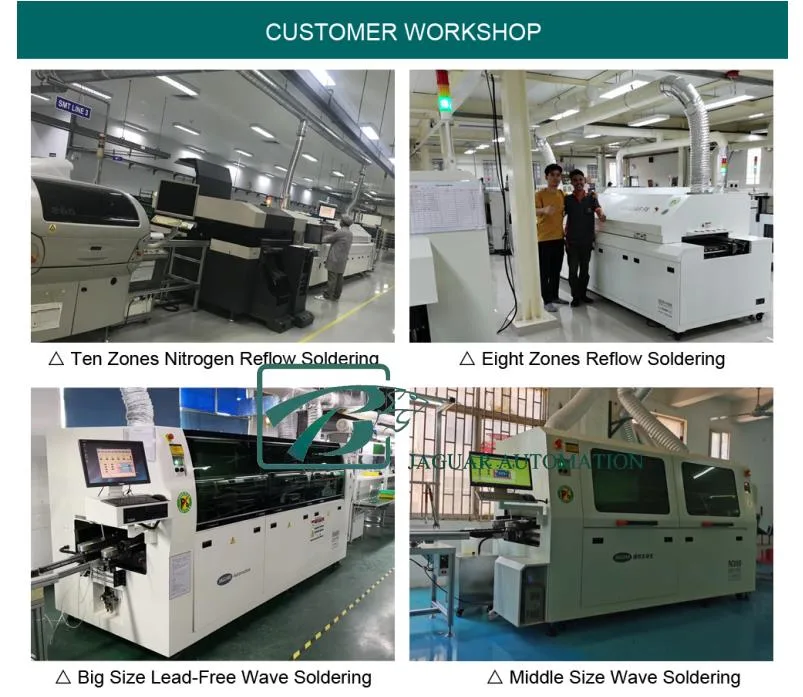 Customer and Feedback: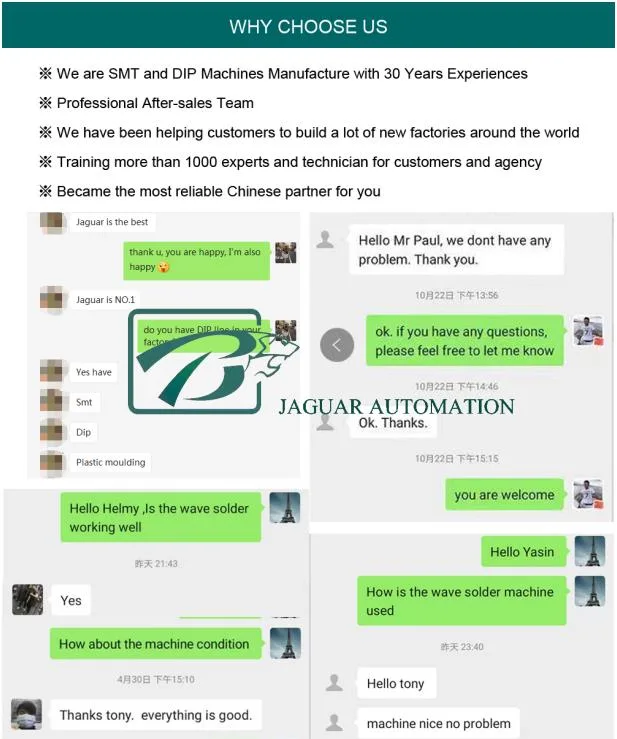 Exhibitions:
Keep attending more than 10 exhibitions and forums each year.
The annual NEPCON and Electronica exhibitions are our regular event.
Participate in 3-5 overseas famous exhibitions regularly every year, like:
IPC Expo in San Diego, US
Electronica in Delhi, India
Electron Tech Expo in Mosco, Russia
WIN Exhibition in Istanbul, Turkey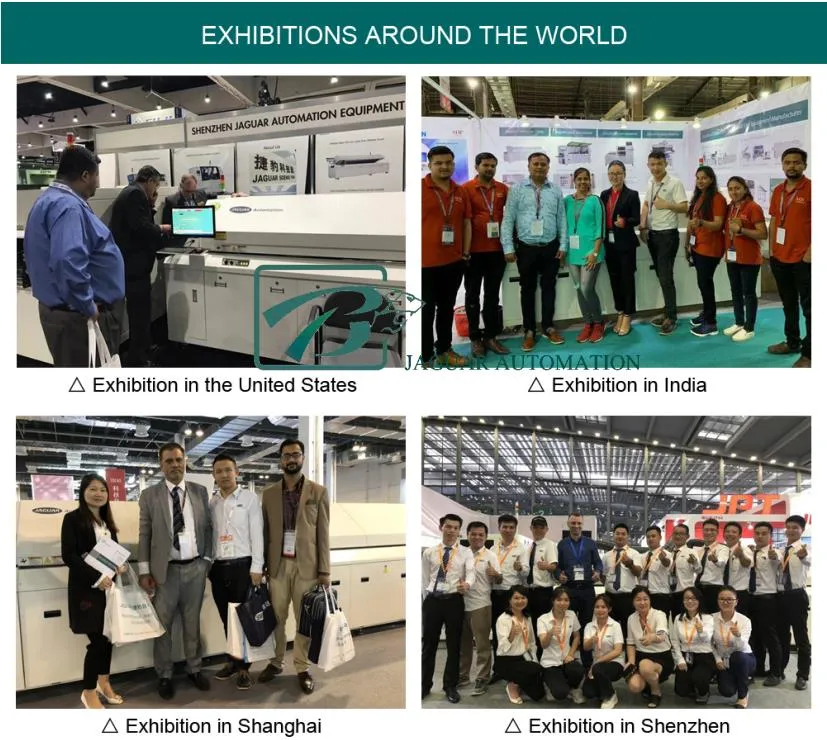 Our Certificates:
We passed ISO certifications
We are IPC member company
We are National High-tech Enterprise
All the machines have CE and ROHS certifications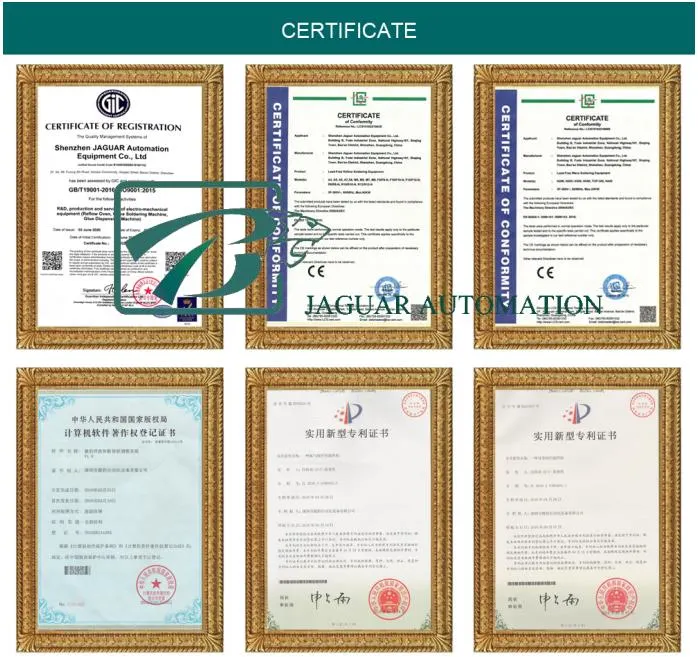 Packing and shipping: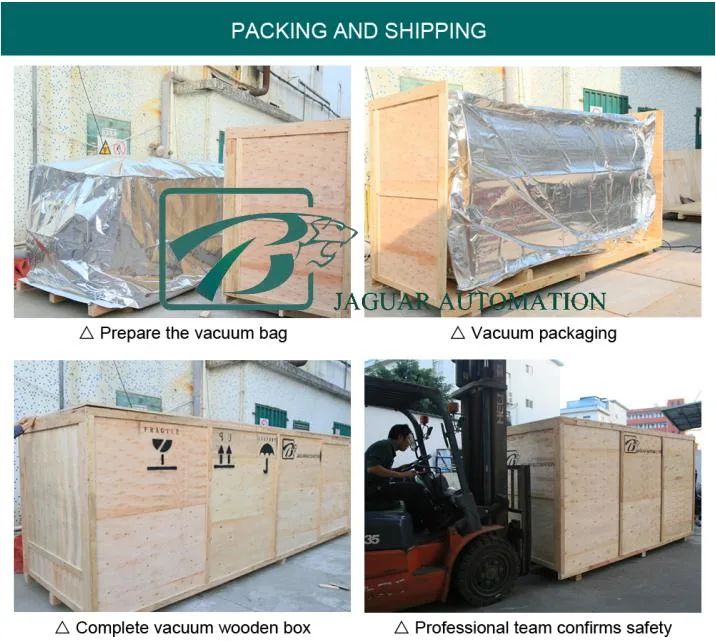 What we can do for you?
1. We provide full SMT and THT solution for you
2. We provide core technology with our equipments
3. We provide the most professional tech service
4. We have wealthy experience on SMT and THT factory setup
5. We can solve any question about SMT and THT

Please contact me if you need any machine!
Best Regards,
Nona Xiao
JAGUAR AUTOMATION
Add.:14th Building,Furong Industrial Zone,Xinqiao Street, Bao'an District, Shenzhen,China