JAGUAR Automatic 8 Zones Lead Free Hot Air Reflow Oven
JAGUAR's A series is a basic series of Lead-free Reflow Oven, with the emergence of the A series, JAGUAR perfected its multi-level product layout, A series' smaller size meet customer's compact plant application, also for prototype laboratory usage, meantime reducing energy consumption.which is suit for medium size enterprise or prototype laboratories Research Centers and SMD studios.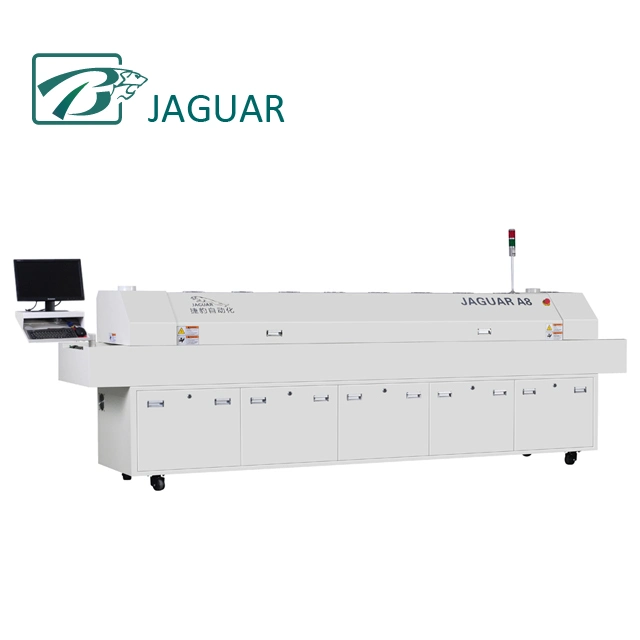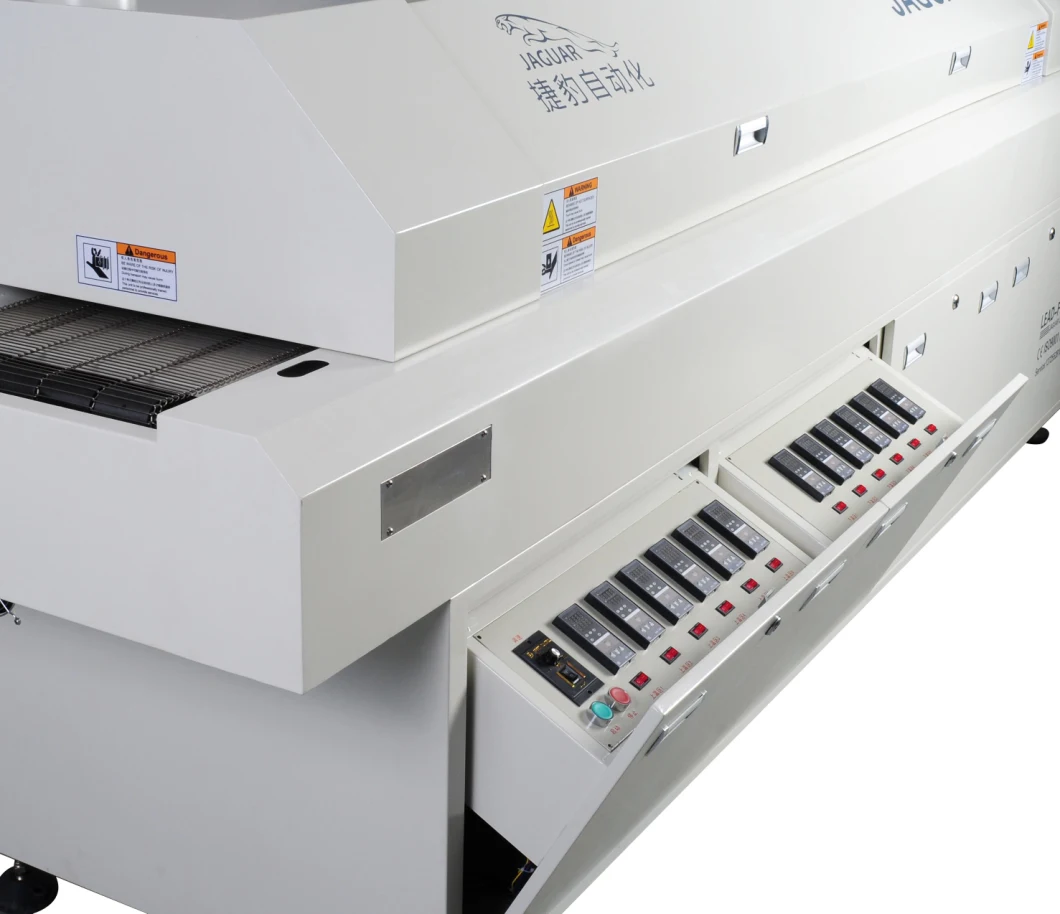 Specification:
| | |
| --- | --- |
| Model | Jaguar A8 |
| Outside dimension | 4200*800*1320mm |
| Standard color | computer grey |
| Weight | 800KG |
| Number of heating zones | up8/bottom 8 |
| Number of cooling zones | 2 nature cooling air(plasma DC fans) |
| Length of heating zones | 2800mm |
| Electric supply required | 5 line 3 phase 380V 50/60 HZ |
| Warming time | Approx. 20 mins |
| Heating time | Up:hot air; bottom: IR |
| Temperature setting range | Room temp. -350 Degrees Celsius |
| Control system | PID+SSR, can optional PLC+PC |
| Temperature control method | PID Close loop control&SSR Driving |
| Temperature control precision | ±1.0 Degrees Celsius |
| Temperature deviation on PCB | ±2.0 Degrees Celsius |
| Data storage | Process data and status storage(80 GB) |
| Abnormal alarm | Abnormal temp.(extra-high/extra -low temperature) |
| Board dropped alarm | Tower light:yellow-warming;green-normal;red-abnormal |
| Max. Width of pcb | 400mm |
| Conveyor height | 900±20mm |
| Conveyor direction | L-R/R-L |
| Conveyor speed range | 0-1500mm |
| Pcb transmission agent | Mesh |
| Normal power | 4.5KW |
| Start-up power | 18KW |
Futures:


A.The unique advanced long life heating system
1. The heating system adopt the Swedish nickel flipping pipe which with high efficiency and energy saving. The peak wave length of radiation power is 4UM with curved surface reflector to accelerate the rising temperature speed, improve the thermal efficiency. And the special forced-air circulation system makes PCB and the component heated uniform and eliminates the "shadow effect" completely.
2. Special high temperature resistant protection system (the United States of America's high density insulation rock wool in heat preservation system and special iron in furnace. It suit for lead free welding and the welding area with rosin flux recovery system to protect environment.
3. Using imported Taiwan SanYue long axis of high temperature fan motor.
4. Whole oven are porous aluminum transfer the hot air to guarantee the hot air evenly to the PCB. The whole top oven can open completely easy to clean oven inside.

B.Smooth and reliable transmission system
1.The transmission system use STK adjustable speed motor imported from Taiwan matched with the 1:150 turbine reducer can running smooth and to speed 0-1500mm/min.frequency stepless speed regulation.
2. Independent wheel structure and support and match with accompany stainless belt to make the running smooth and the speed precision is up to20mm/min.
3. Special stainless belt: durable and wear-resistant, not easy to deform by long time use.
C.The Electrical control system is stable and reliable.
1. It adopts imported thermostat control which owns fuzzy control and PID intelligent precision control system. It can fast response the changes in external heat and ensure more temperature balanced by PID intelligent operation and automatic control heat.
2. Using Fanda thermocouple imported from Taiwan by each temperature zone, it can fast and sensitive induct the changes in each temperature zone, transfer and control timely, compensate the temperature balance in each zone.
3. Special SSR solid state relay matched with dedicated radiator improve the heat efficiency greatly and prolong the service time effectively. No contact output and the fuzzy control function by thermostat, can monitoring the changes in the outside temperature and calorific value, controlling the heating device by the minimum pulse, ensuring the high precision of temperature control & the uniform temperature in internal and the length, direction, temperature distribution ,all of these meet IPC standard.
4. Power is abundant, heat up fast, it's only need 20 minutes from room temperature to constant temperature.
5. Failure diagnosis and sound and light alarm.
Delay shutdown protection function, uniform cooling after the shutdown: prevent component deformation.
About Us
Shenzhen Jaguar Automation Equipment Co., Ltd. is a professional Reflow Oven and Wave Soldering Manufacturer in Shenzhen, China, we focus on SMT and THT Soldering technology more than a dozen years.
We are certified national high-tech enterprise since 2017, integrated R&D, manufacture, service, trade, all our products have CE certification, our products are widely recognized at our domestic market as well as oversea market.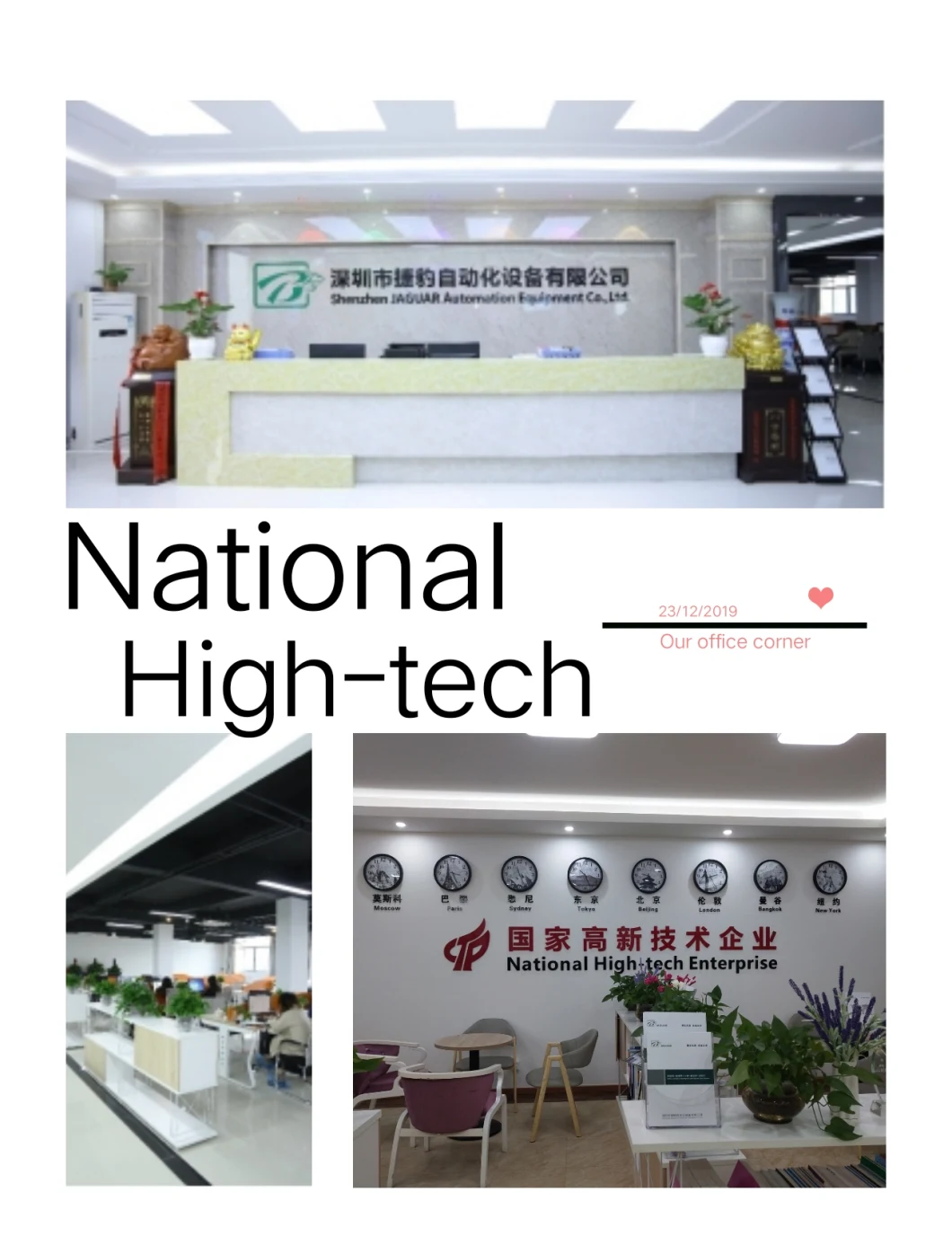 Our Factory
Shenzhen Jaguar Automation owns more than 12 years experience in automation equipment manufacturing,It's huge technical team owns more than 5-10 years of rich experience even in design and develop, or equipment manufacturing and process application technology.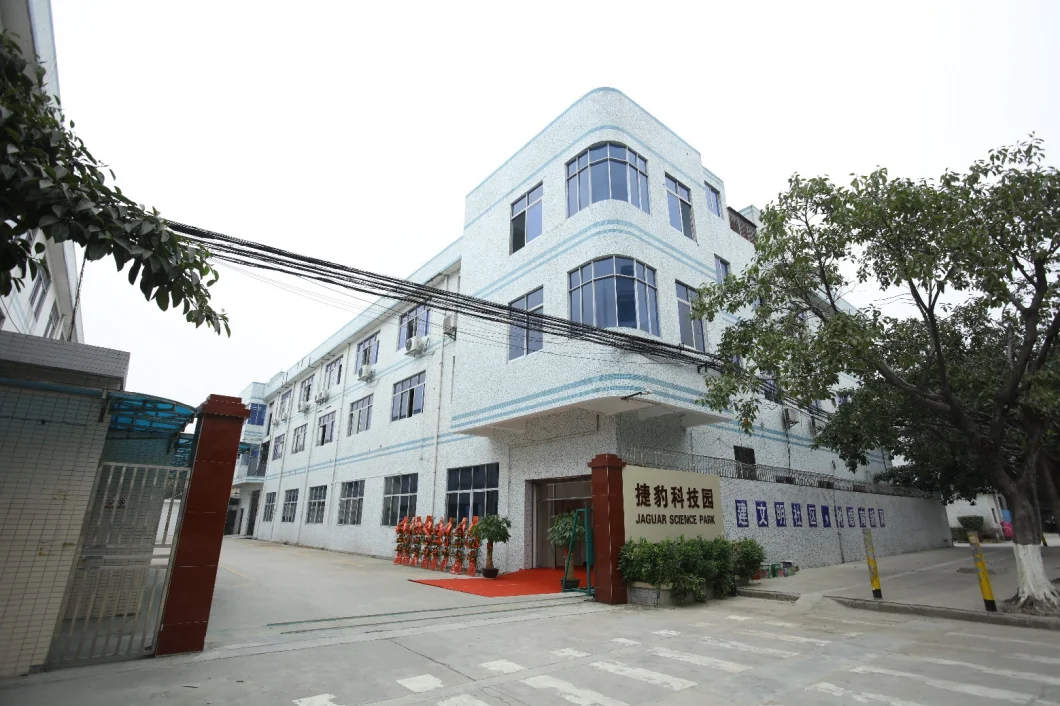 Our Production
Our production process, from raw material supply chain-warehouse management-mechanical assembly-electricity assembly-machine aging-macine function test-leave factory, the whole line of production is according to ISO standard to operate, keep machine quality stable.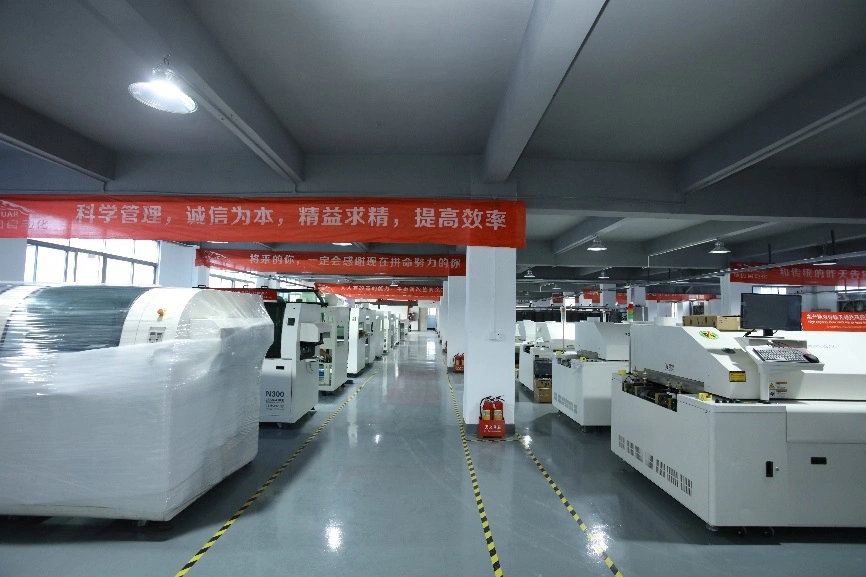 Our Certificates