Product Description
TORCH High Speed 01005 Component New Latest Multi-Functional Pick and Place Machine T8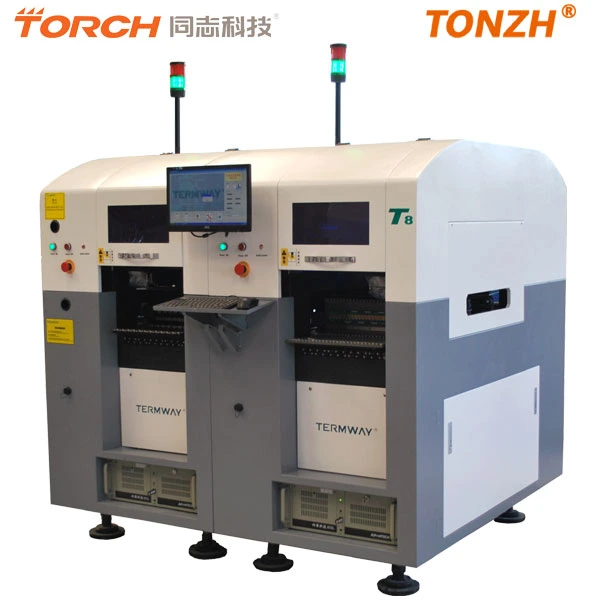 Introduction
1. What is T8? The homophonic of T8 is Post Hegemony. It is the real" Patch Overlord" in SMT industry in the future.
2. T8 is also the eighth mounting products of TERMWAY with model T8.
3. T8 is a landmark product in the medium-speed pick and place machine.
4. The min mounting component is 01005.
5. The max mounting size: 120mm*90mm components (Optional)
6. T8 can mount up to 104 kinds of components at most. (only 8mm)
7. It can place at most 4 IC trays.
8. Through the modular design, it can easily go upstairs by the elevator without smashing the bricks and windows.
Function Introduction
1. With super high precision moving platform technology which is made by integrated design of Natural granite. Make sure T8 can get to use for more than10 years without any effect on moving precision. Meanwhile, integrated structure ensures a very excellent function in shock resistance.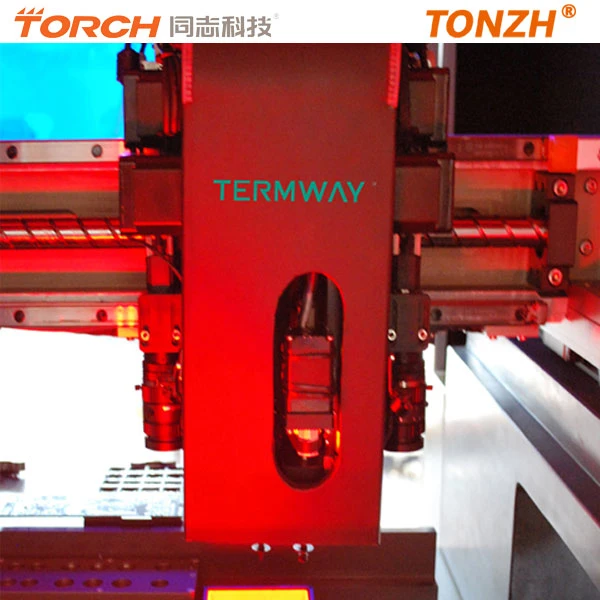 2. World-class top speed motion systems: Import European original magnetic levitation high-precision
Linear motors and encoders, to minimize mechanical wear and ensure X-axis with high-precision and
High-speed performance for long-term use. High-speed performance reach 4M / S.
3. The patented technology of non-stop scanning and keep taking photos to make high-speed placement
Come true. Maximum vision mounting speeds up to 28000CPH and the actual placement speeds up to 15000CPH
4. Configured with SMART feeder which is the real electric intelligent feeder. The machine can
Automatically recognize feeder wherever it comes, make sure the plug and play, save the programming time of picking components. Probe contactless smart feeders can make you
More easy to loading and unloading the component.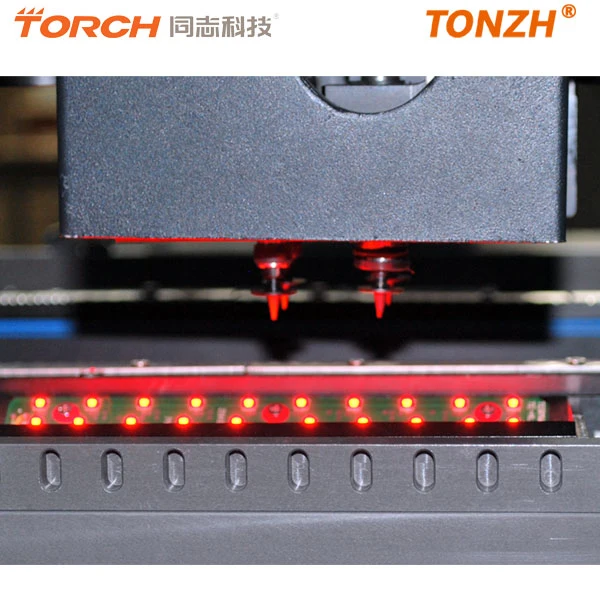 5. Industry leading vision system: Taking advantage of Germany industrial digital cameras and high quality lenses, make sure the highquality and high accuracy.
6. Intelligent board transmission system can automatically adjust the width and plywood. Complete
Your automated intelligent production.
7. Configurable stick feeder, IC tray and special components bulk trays can meet your all kinds
Of specific needs.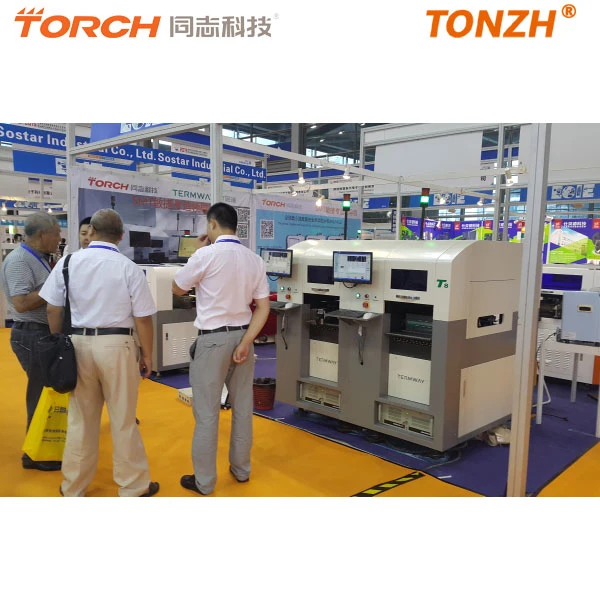 8. Multi-mount head can be installed seamless, and easy to change according to different requirements. Can be equipped with multi-functional mount head( Model: TH62), High speed mount head(Model: TH61) and high speed multi-functional mount head (Model: TH64)
MODEL
T8
1
Mounter head
8 heads
2
Mount area

50mm×50mm~350mm×350mm(Once Plate feeding)
50mm×50mm~1200mm×350mm(Multiple Plate feeding)
3
Z axis max move range
30mm
4
Typical speed
15000CPH
5
Theoretical Max mount speed
22000CPH
6
Moving System

X axis moving coil motor + linear encoder
Y axis servo motor drive + ball screw + linear encoder
7
X.Y axis precision
±0.001mm
8
Repeat Precision
±0.015mm
9
Position manner
Visional position
10
Component available
Minimum 01005-38*38*8.5mm
(48*48 Optional)
11
Programme method
Automatic data input/Video learning/Keyboard input
12
Type of component
MAX 104 pcs GFTA-08S feeder +4 pcs IC
13
Feeder NO.
1.MAX 104 pcs of GFTA-08S feeder;
2.Single group adjustable feeder,MAX 90 pcs GFTA-08S feeder;
3.Double group adjustable feeder,MAX76 pcs GFTA-08S feeder;
4.3 pcs IC tray,MAX 78 pcs GFTA-08S feeder;
5.4 pcs IC tray,MAX 52 pcs GFTA-08S feeder;
6.Single group adjustable feeder,3 pcs IC tray,MAX64 pcs GFTA-08S feeder;
14
IC tray NO.
The Maximum Number 4pcs
15
Operation system
WINDOWS XP
16
Compressed air
80psi(0.5Mpa,gas flue 80L/M
17
Power
220v,50Hz,4kw
18
Weight
1692 kg
19
Dimension

1685(L)×1550(W)×1440(H)