CHM-T36 is desktop automatic pick and place machines especially developed for research
laboratories and small medium manufacturing enterprises however it will also be suitable for
the serious hobbyist. These automatic pick and place machines are suitable for small batch
production, laboratory research and development, product sample trials, LED SMT processing
and other similar processes.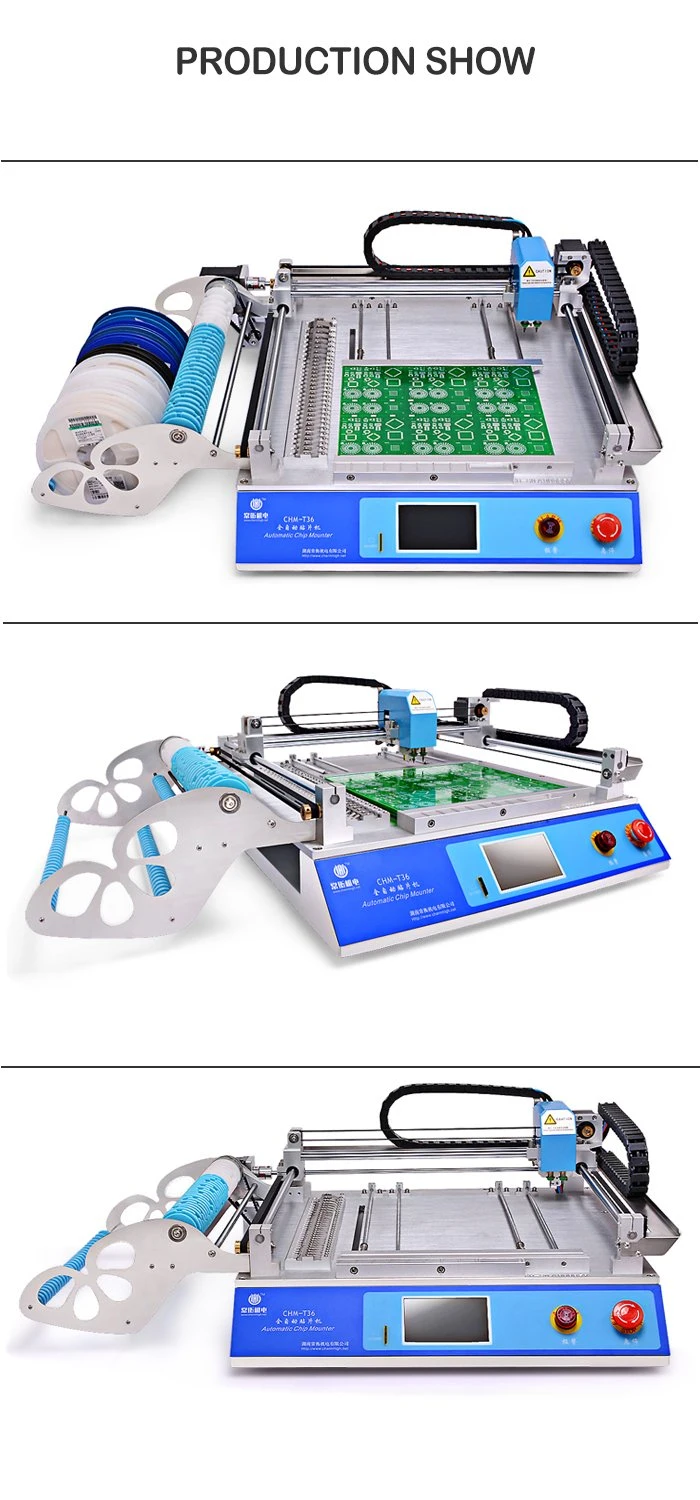 Model

CHM-T36

PCB area

10mm*10mm - 3

6

0mm*41

0

mm

X Y

Z

Axis moving range

4

0

0*460

*15

mm

Nozzle quantity

2 PCS

Fe

e

ders

29

Fe

e

ders (8MM=22

pcs

, 12MM=4

pcs

, 16MM=2

pcs

, 24MM=1

pcs)
Front

IC tray = 8

pcs

Speed

6000cph ( highest 7200cph)

Precision

±0.025mm

Size

0402-5050, SOP,QFN ( width: 8

mm

, 12

mm

,16

mm,24mm

)

Dimension

L 960mm*W 705mm*H 335mm

vacuum air pump

-92KP

a

( in-built ) mute type pump

air pump

2pcs ( in-built ) mute type pump

voltage

220V or (110V), 50/60Hz

Power

200W

Weight

65kg

volume

0.41m³
1) Laser positioner, easy for online programming.
2) Own vacuum testing, if one component suck crooked, will throw to the deposit area,
then re-pick and place again..
3) Dual pick and place head design helps increase output, 2pcs juki nozzles,
change quikcly and easy.
4) Dual built-in mute type pumps (cost and room saving, no need to prepare additional pump)
5) Standard 8G SD card, mass storage of CSV working file
6) Ful touch screen interface input/output, easy operation
7) Integrated Automatic Feeders Automatic Nylon Spool Wheel
8) support single step, easy operation.
10) Can mount 0402,0603,0805 ... 5050 SO-8 ... SO-16, SOT-23, SOT-89, TO-252 packages .
11) No vision system, 28 and 36 model are laser positioning. CHMT48V with vision.
12) Built-in software operating system, support Online programming: could easily online programming
if you don't have PCB Circuit diagram, with the assistance from laser positioner.
No need to attach to a separate computer.
13) Easy programming, only takes 5mins: use Protel tool to extract the PCB circuit coordinate file,
and use the format transformation tool we provided to you to transform the file format,
and then copy to the SD card, insert to the machine, then you could use the file directly.
14) Standardization of packaging ensures safe transport.
15) Small and lightweight: simple installation, convenient transportation.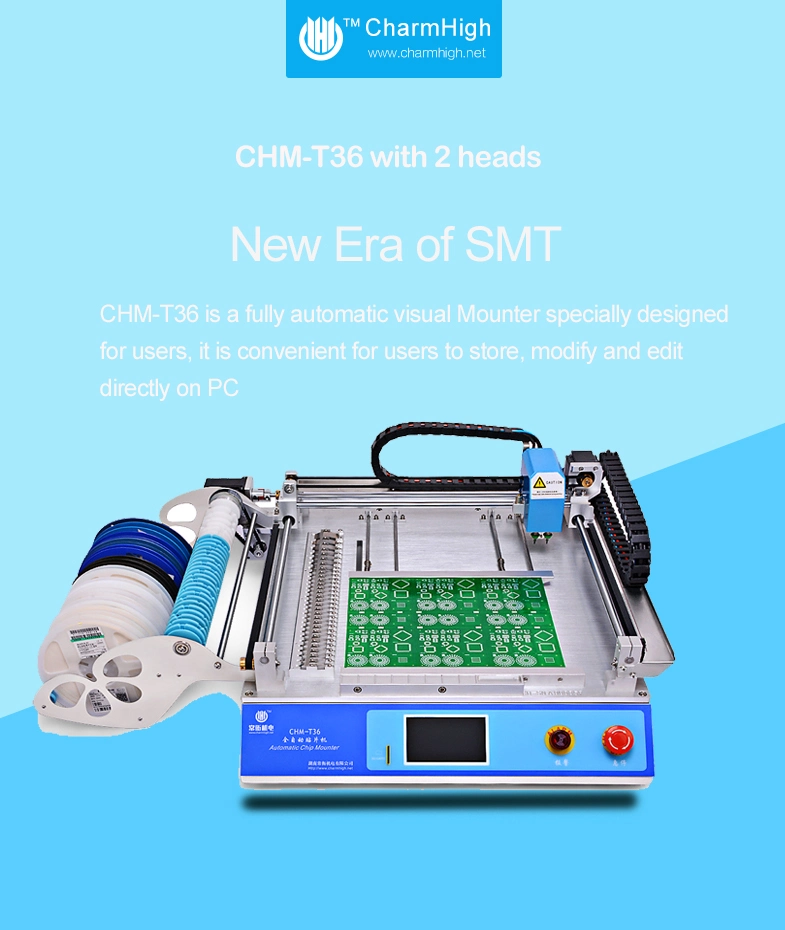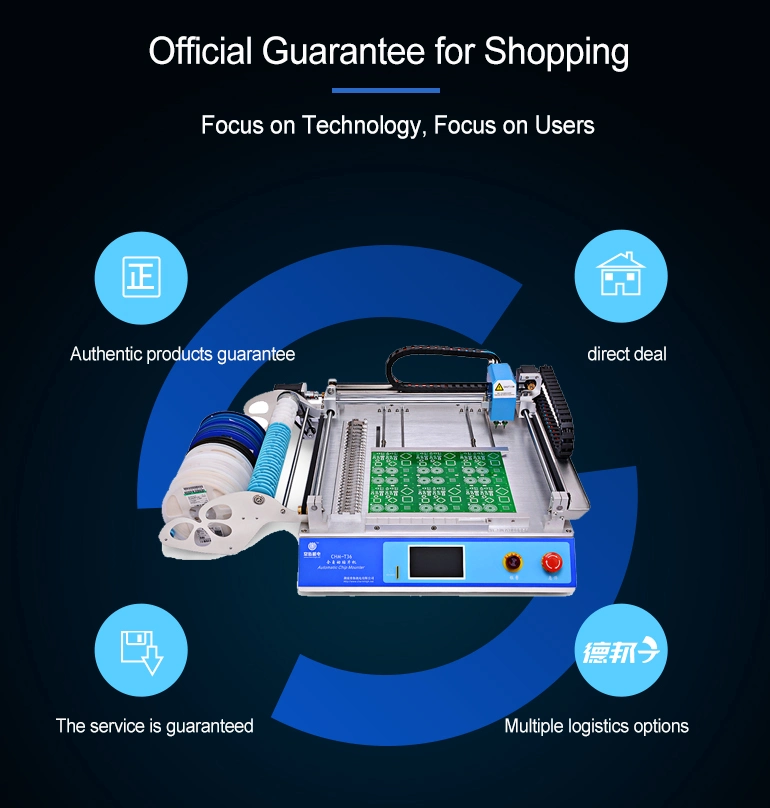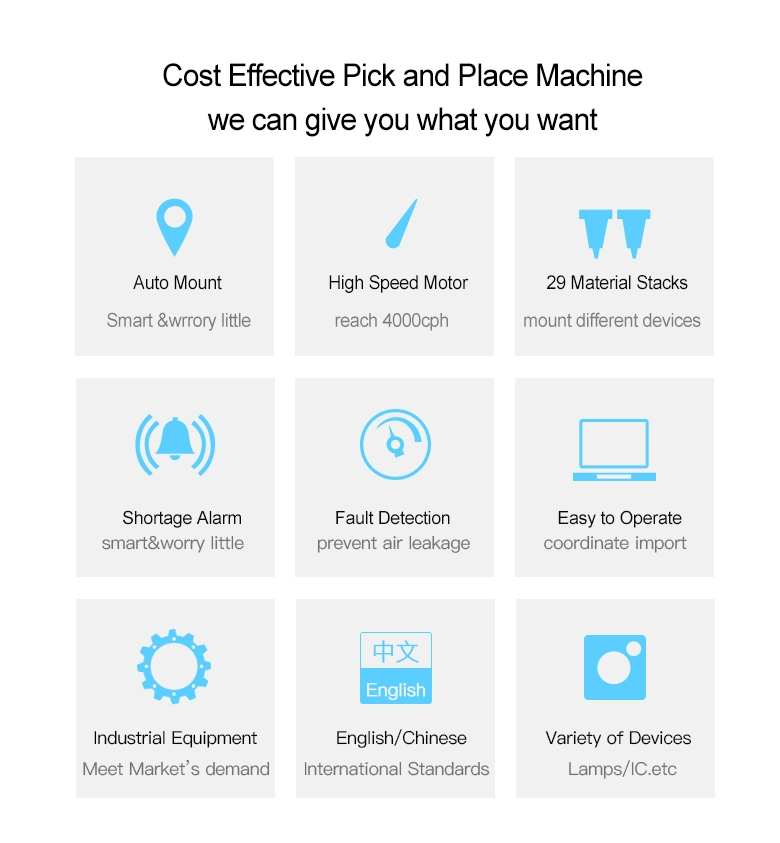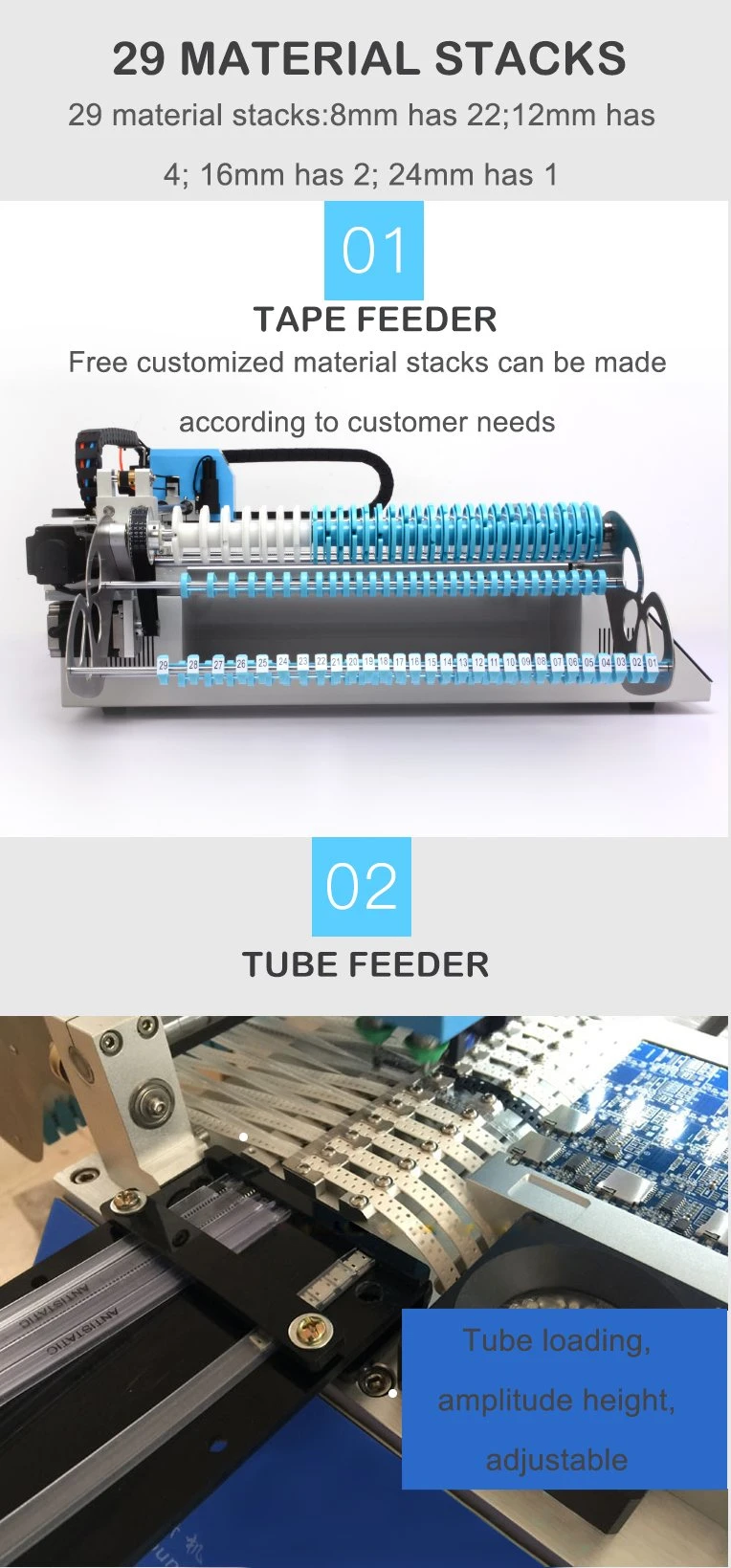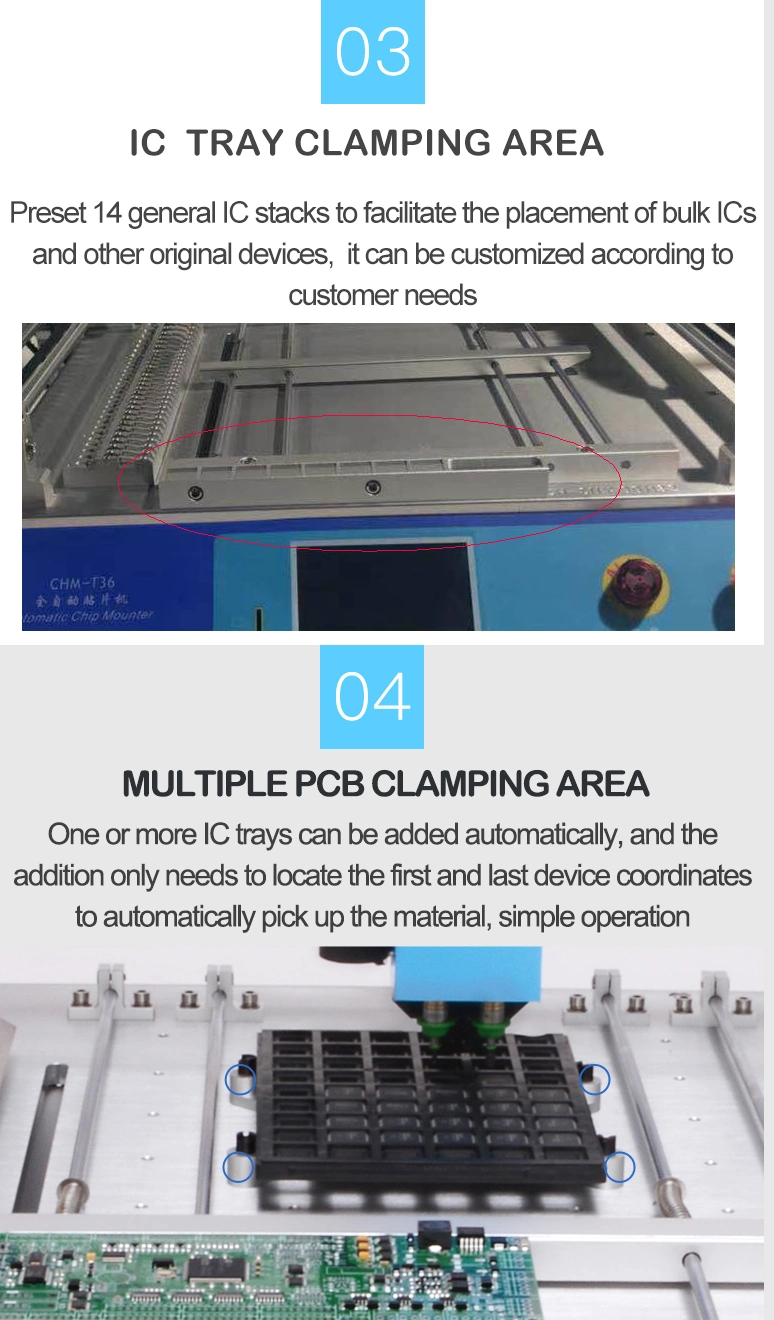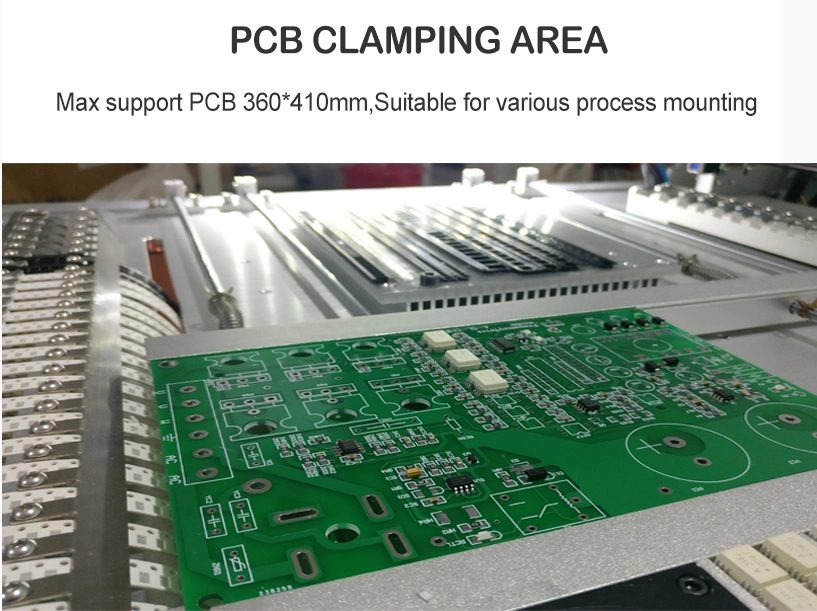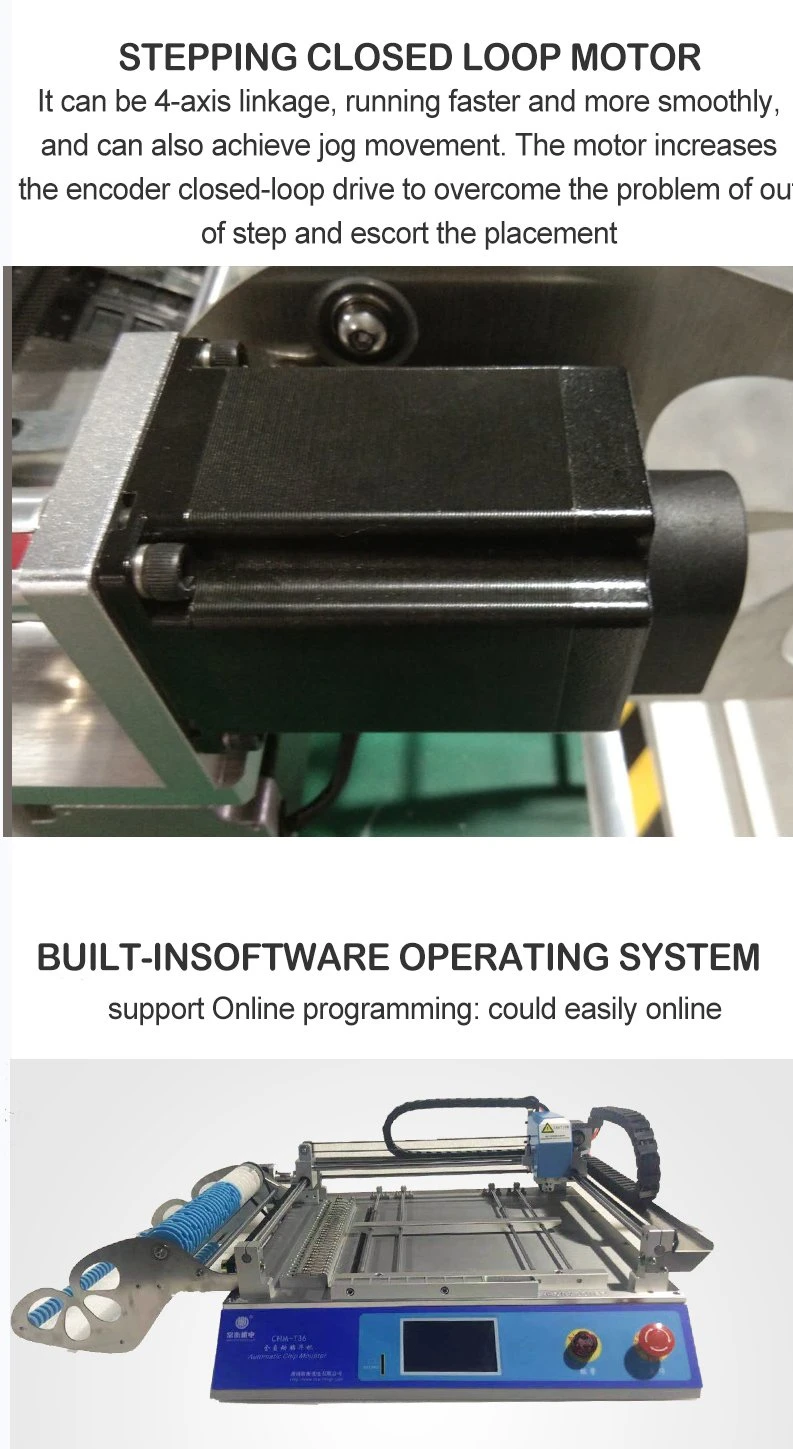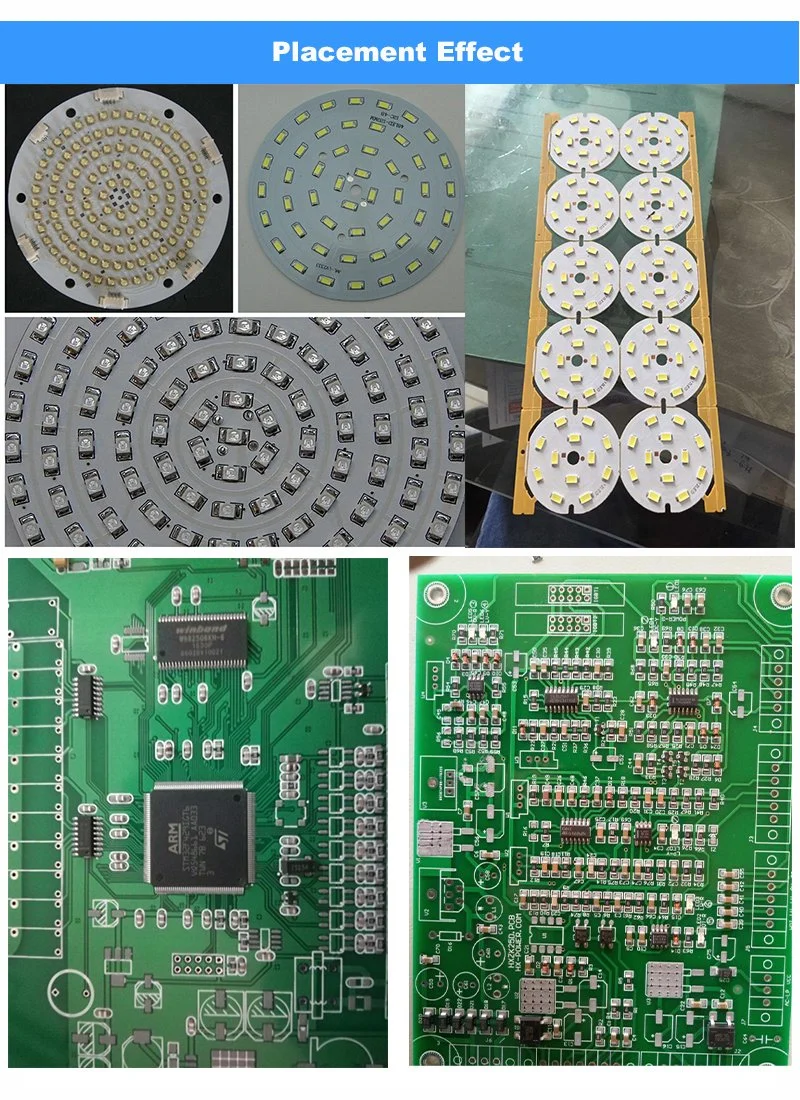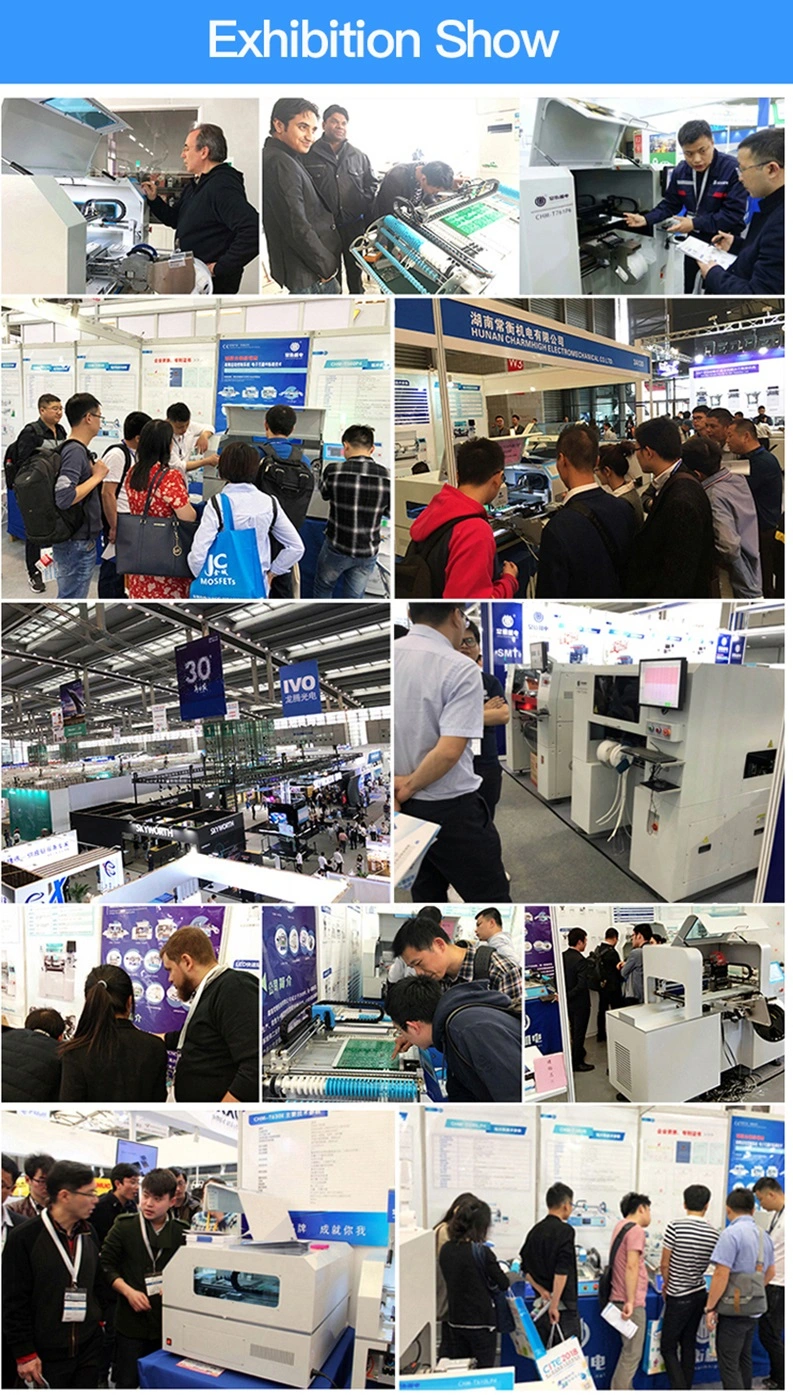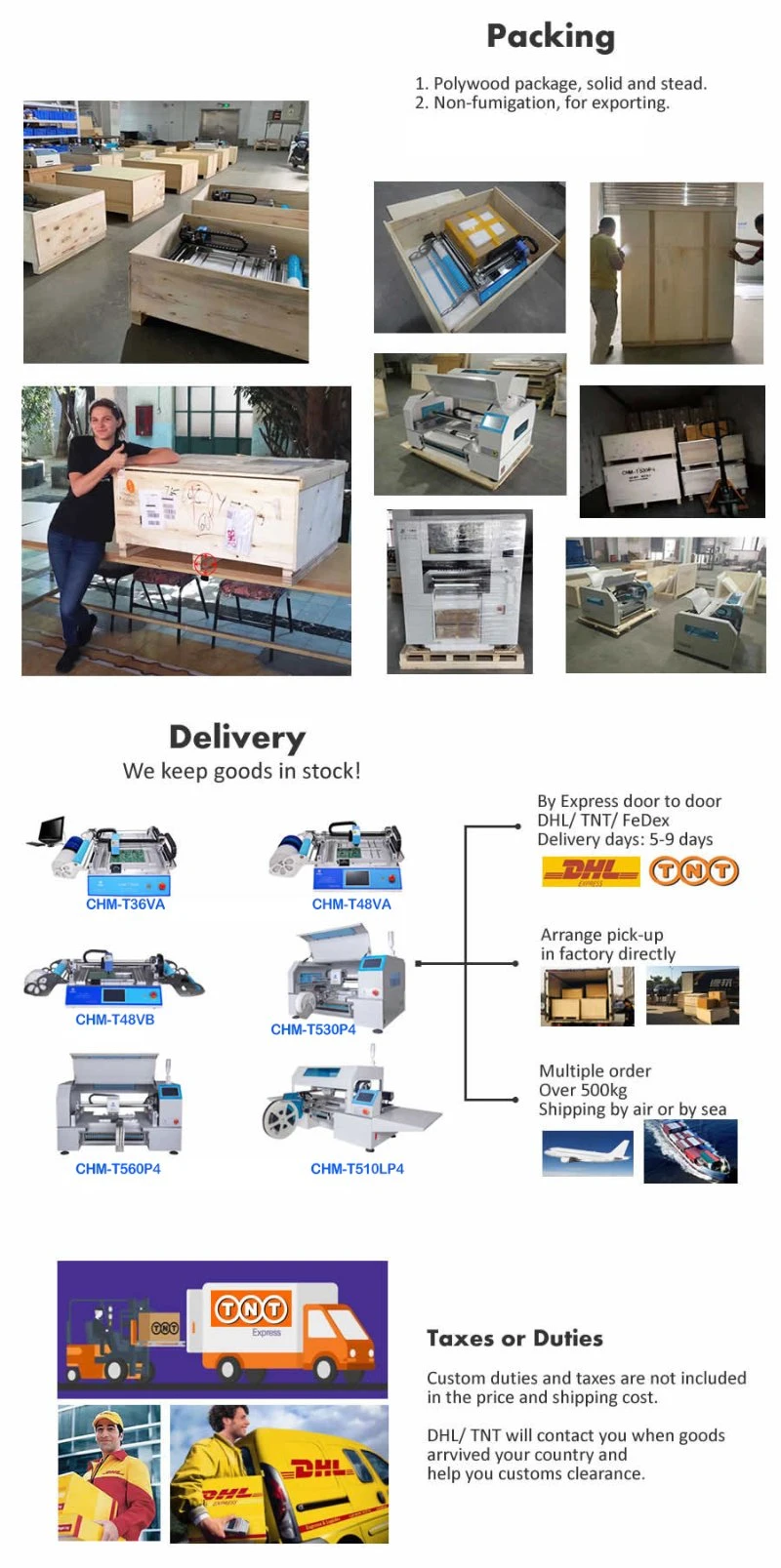 Standard Accessories for CHM-T36:
1) SMT Desktop Pick and Place Machine CHM-T36*1
2) Juki Nozzle*4 (503, 504, 505, 506).
3) SD Card*1
4) SD Card reader*1
5) Pull pins: 2
6) Coil for pull pin:1
7) Hex wrench: 6
8) Tweezers: 1
9) Brush: 1
10) English user manual: 1
Our service
This SMT machine will be tested well before ship out.
Tools and manuals are complete included in the package.
Each machine 100% test well before ship out.
Support as well as a long term factory price supply.
We provide online Q/A and troubleshooting support and technical advice service.
Provide one to one after-sale service.