TORCH SMT PCB Assembly 2020 High Speed SMT Visual Pick and Place Machine TP50V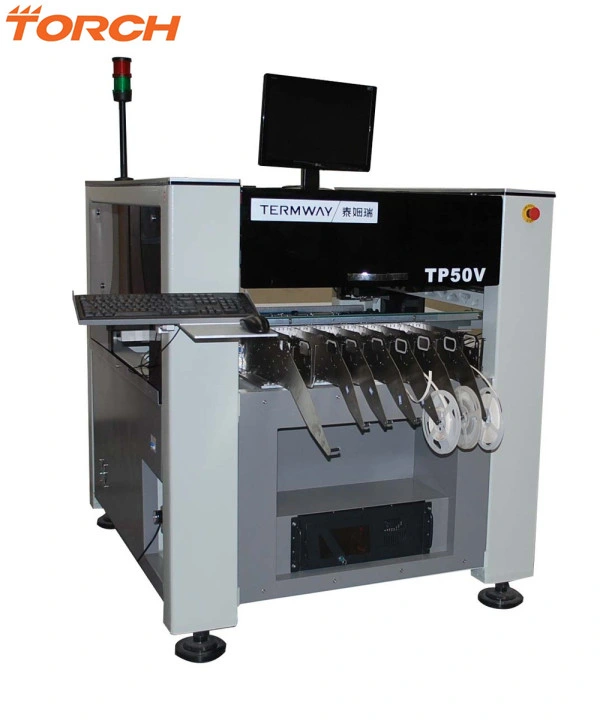 Specifications:
Max size of the PCB

400*300mm

Max size of the moving

670×620mm

Max range of z-axi moving

100mm

Speed of mounting

2000-3200cph

Expected max speed of mounting

4000 CPH

precision

±0.02mm

Position way

Vision position

component

Above 0402 and less than30mm pitch ,more than 0.5mm IC

program

Automatic data import / video learning / keyboard input

Transmission

XY-axis high precision ball screw with precision guide

Tape feeder

Optional 8mm,12mm,16mm,24mm feeder

Short with feeder

8mm,12mm,16mm,24mm feeder

Quantity of feeder

Can be put 96 pcs of 8MM GFTA-08S feeder,the front
and back can be put 48pcs

Quantity of IC dick

No more than 2 pcs

Operation system

WINDOWS XP

Compressed air

80psi(0.5Mpa),flue no more than100L/min

Power supply

220V,50Hz,3Kw

weight

620Kg

size

1405 × 1400 × 1450mm
Summery:
SMT Flying Alignment High Speed Pick and Place Machine, it can mount a variety of components through the vacuum nozzle can be mounted .it is the most cost effective automatic placement equipment on recently market.This machine is suit for most of the SMD components, such as 0402,SOIC,PLCC and QFP IC; With the vision position system, meet the needs of mounting high precision 0.5mm of QFP IC or BGA . Beside the standard circle reference point, the square ,which is not the PCB solder paste screen printing pad ring perforated pad, can also be as a reference point to know.



1) Strong mechanical structure

TP50V use heavy durable line screw guide system for strong and durable mechanical structure.
Line code system: Use closed loop dc servo motor and linear coding system to provide high repeated precision(+/-0.01mm) and stability.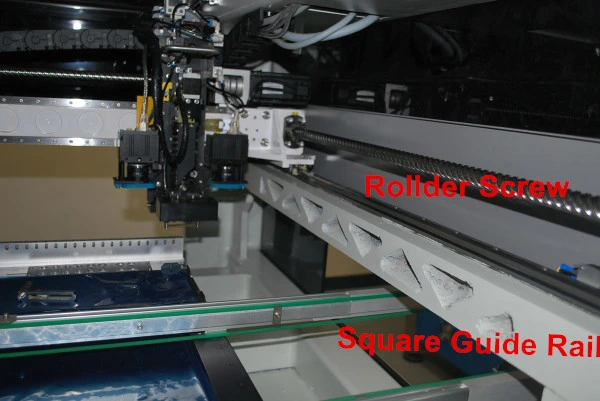 2. Max Place 96Pcs Feeder