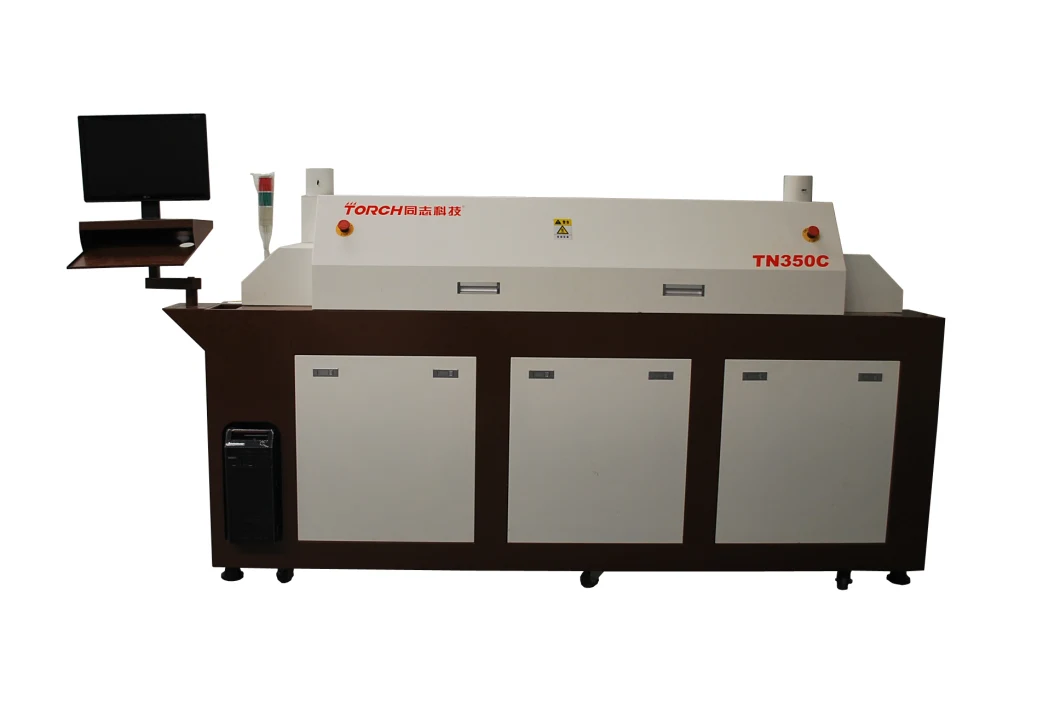 SMT 8Heating Zone Leadfree Reflow oven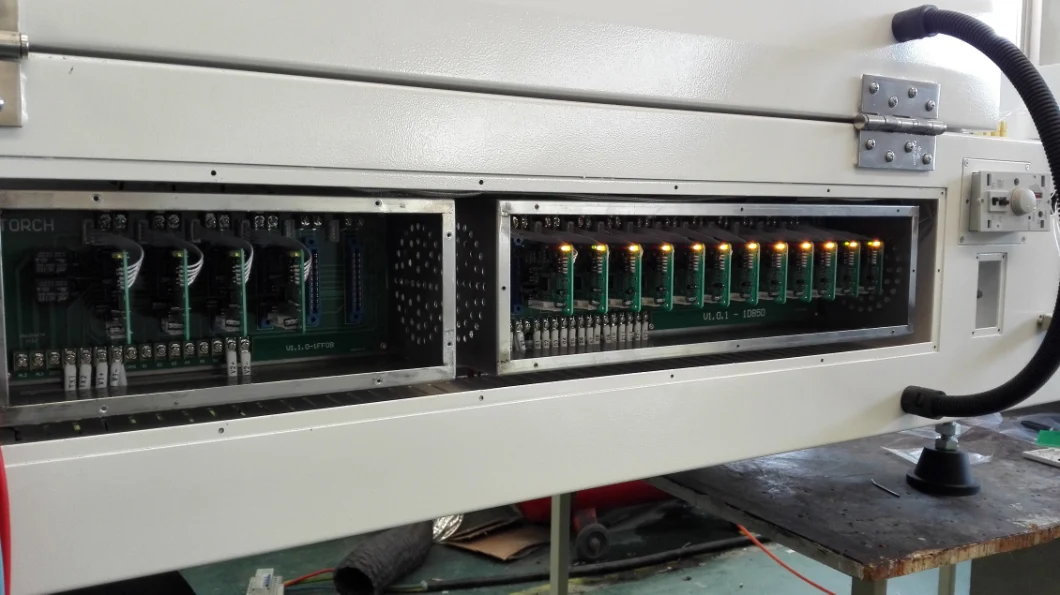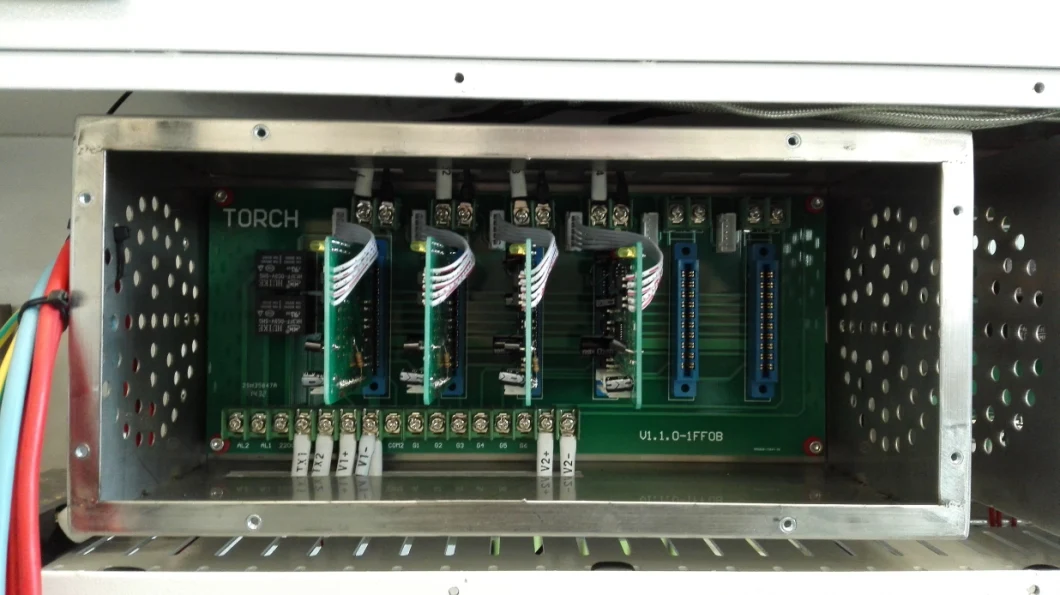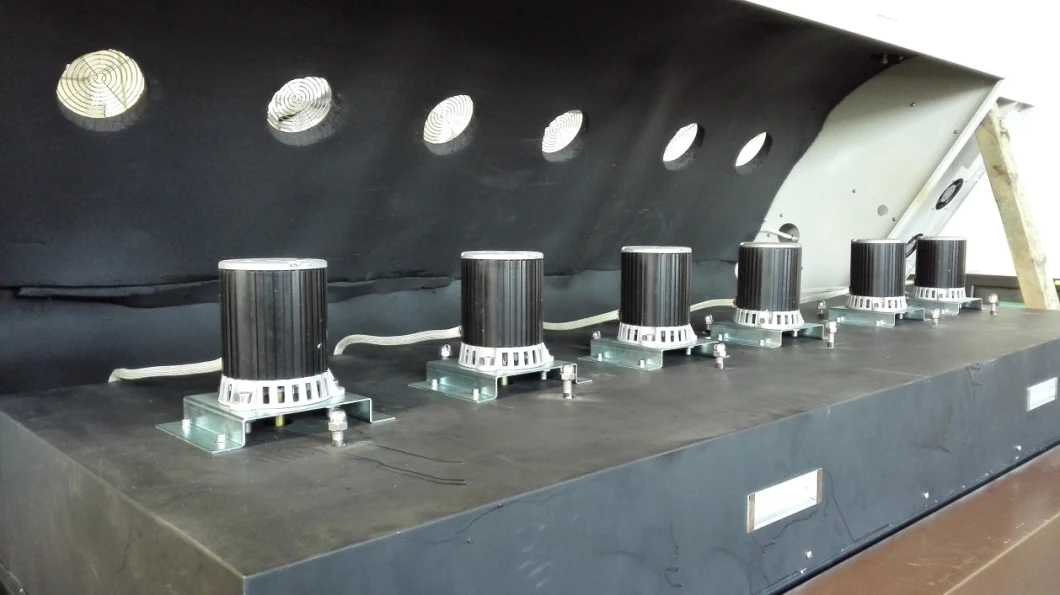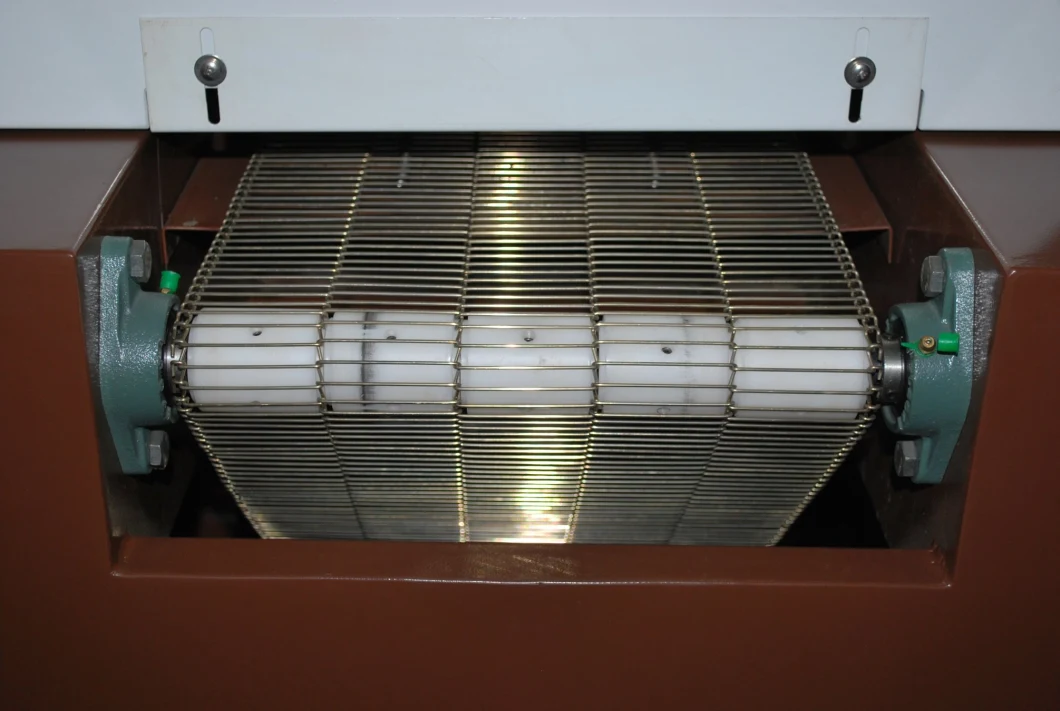 TN380C
Video Link: https://yadi.sk/i/sds_wBtjgRyMz
Introductions:
SMT 8Heating Zone Leadfree Reflow oven TN380C uses SSR solid relay (450V) that has large power and pressure prevention to non-contact output, safe and reliable. It can monitor the change of temperature and heat number in furnace chamber with the functions fuzzy control and data collection. Then control the heating component with the least pulse and response quickly. TO keeps the Temperature control accuracy, but the equipment can not be damage for the high current and high voltage. And each room fits a safety pipe which is high temperature and high pressure resistant function so that the whole system can run safely and calmly.
Features:
1.Heating system: TN380C adopts high effective and energy-saving nickel-chromium heating tube. Advanced technology and Long life. And TORCH self-developed hot-air circling system features warm up quickly, which can make PCB component be heated evenly.
2. Accuracy control by IPC and PID intelligent arithmetic. According to the PID intelligent calculation, heat output can be controlled accurately and response to the change of outside to balance the temperature. 4.The whole system has a modularized design. It is convenient to maintenance and disassembles
Outer shell and furnace body of TN380C can be opened wholly and automatically. It is convenient to clean and maintain it.
Specifications:

Model

TN380C

Heating part parameter

Heating zone

8 heating zones(8 upper, 8cover)+1 cooling zone

Heating method

Full forced Hot air heating

Warm-up time

25min

Cooling zone

1 zone, (1up/1 below)

Cooling method

transverse flow vortex centrifuge blower

Built-in automatic relay heating system

To prevent over-pressure damage controller or motor when start up and to prevent component damage when welding.

Transmission parameter

PCB Board width

≤ 300mm

PCB conveyor Height

900±20mm

conveyor direction

L→R or R--L

Conveyor Material

Stainless steel

Chain-driven Mesh belt conveyor

Net belt and chain-driven transmission

Mesh belt width

300mm

Conveyor speed

0-1600mm/min adjustable

Control part parameter

Power supply

380V (3 ph, 4 wires) 50/60Hz

Max Power

42KW

Normal working power

23KW

Warm-up time

≤ 30min

Control system

PLC+ Torch module temp control system+ IPC

Range of temperature control

Room Temperature-360 ºC

Temperature control

Advanced Intelligent micro computer PID temperature control automatically in each zone + SSR non-contact output

Precision of temperature control

± 2ºC

Temperature distributing error

± 2ºC

Machine Body Parameter

Net Weight

860kg

Dimension( L×W×H )(mm)

3500×900×1390mm
Kindly contact with me